SAPO ERDHI
Haweel Smartphone Stand
1,490 L
Kjo mbajtëse telefoni me palosje të dyfishtë është një aksesor kompakt dhe i gjithanshëm që suporton telefona celularë dhe tableta me madhësi deri në 12 inç. E krijuar me një përzierje të materialeve aliazh alumini dhe silikoni, ajo ofron qëndrueshmëri dhe një estetikë të hijshme. Dizajni i saj inovativ lejon rregullime të lehta të lartësisë dhe këndit, duke siguruar shikim dhe përdorshmëri optimale. Me peshë vetëm 145 g, është jashtëzakonisht e lehtë dhe e lëvizshme, duke e bërë atë një shoqërues ideal për përdorim në lëvizje. Baza e qëndrueshme, e pajisur me kembë silikoni që nuk rrëshqasin, siguron një kapje të sigurt në çdo sipërfaqe pa lënë gërvishtje. Për më tepër, vendosja e një porte të rezervuar karikimi rrit komoditetin gjatë përdorimit.
Përshkrim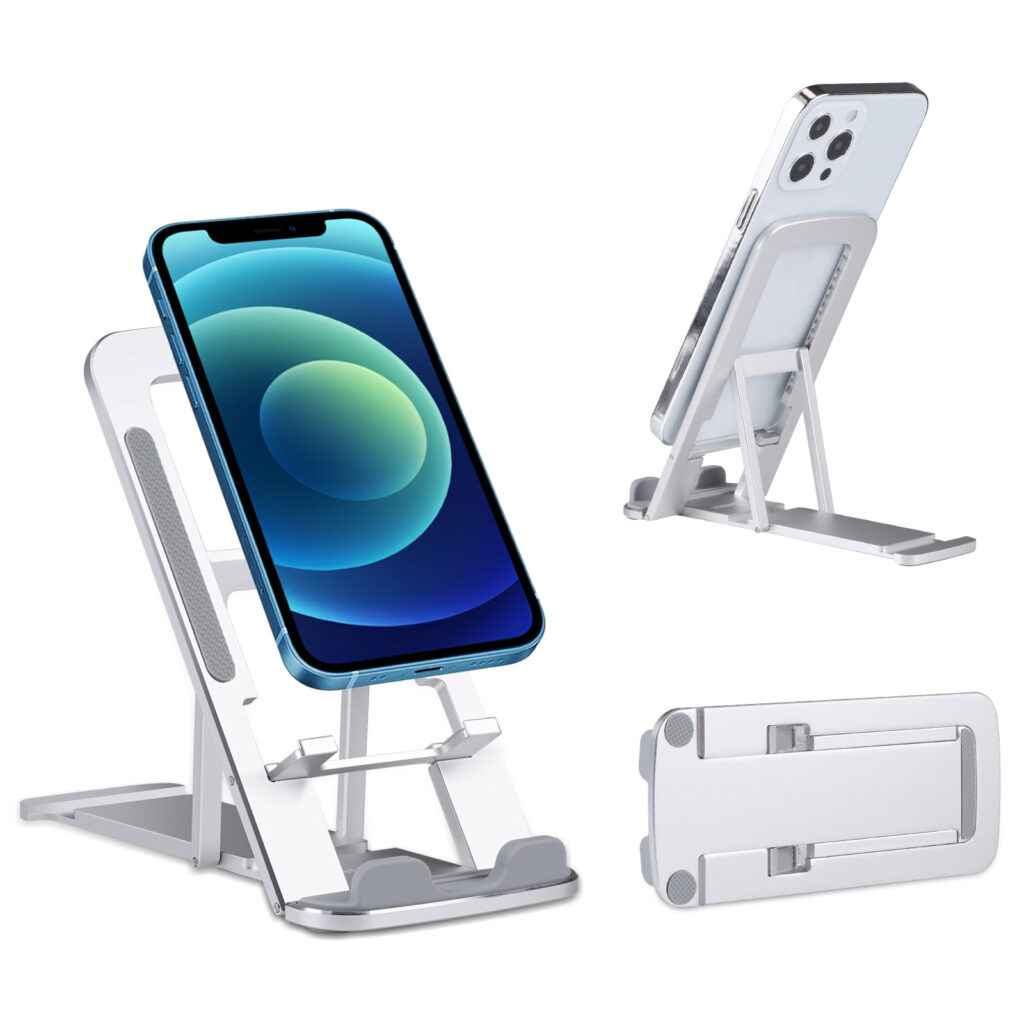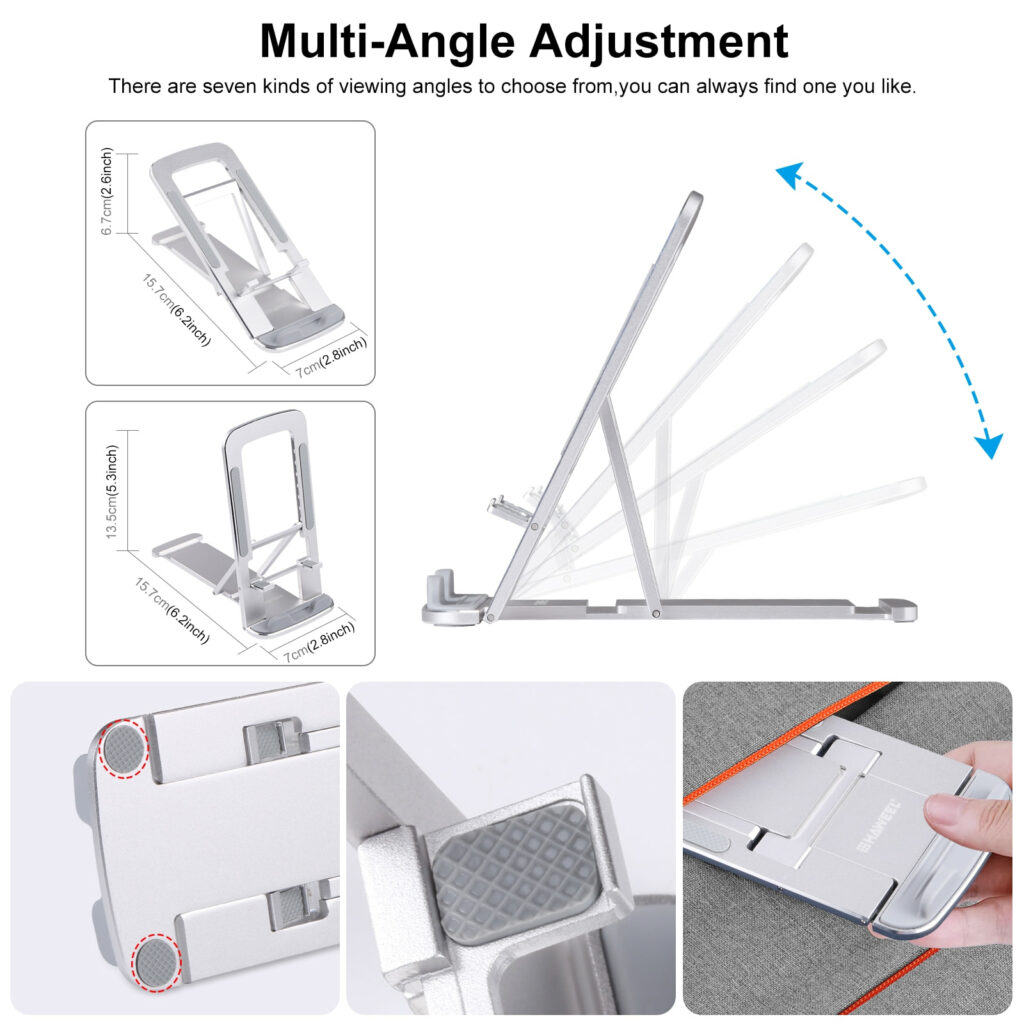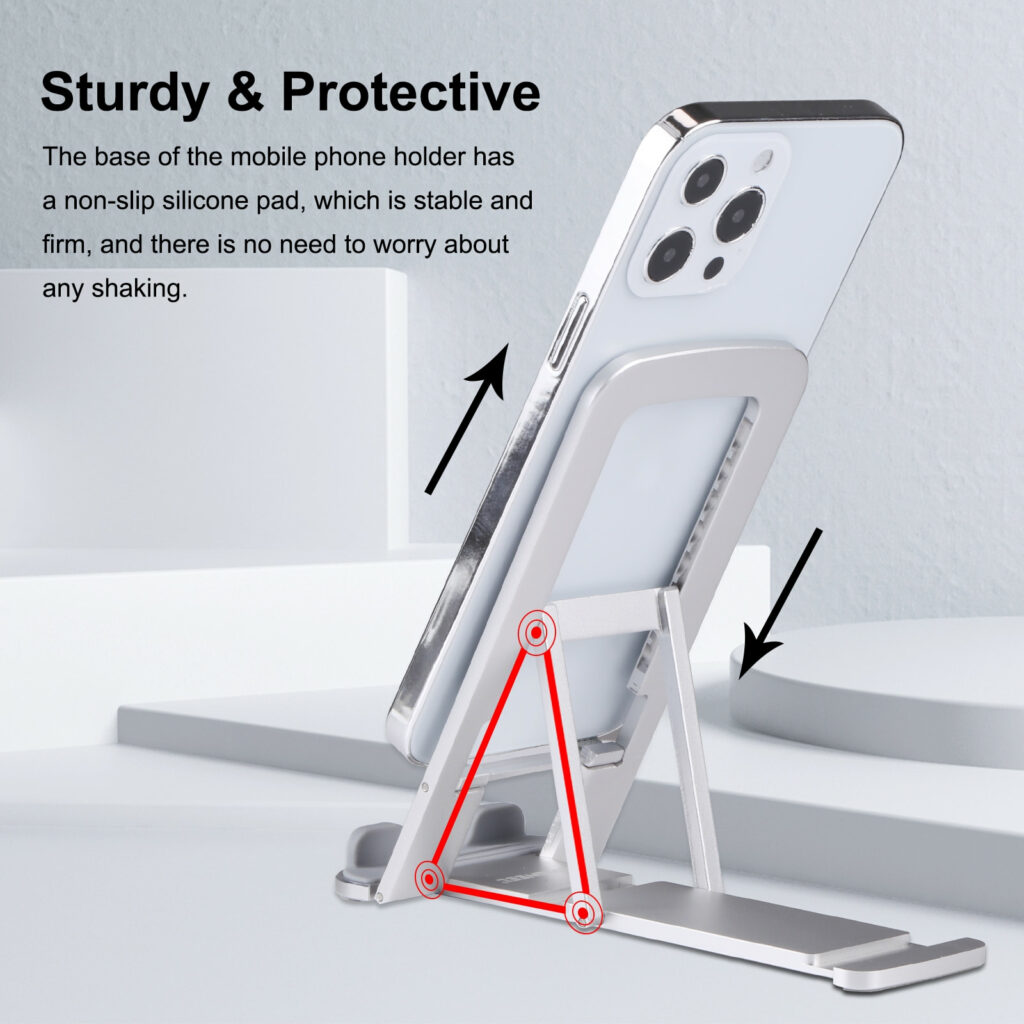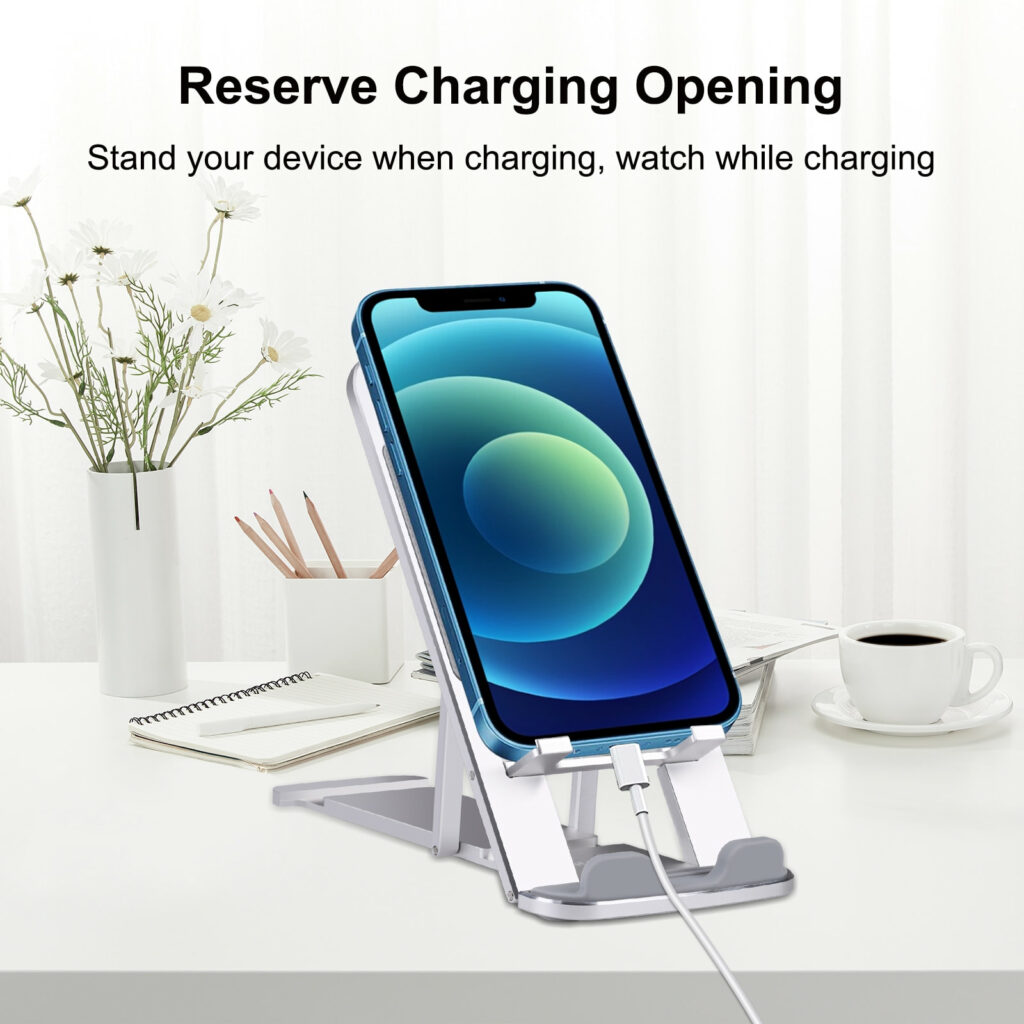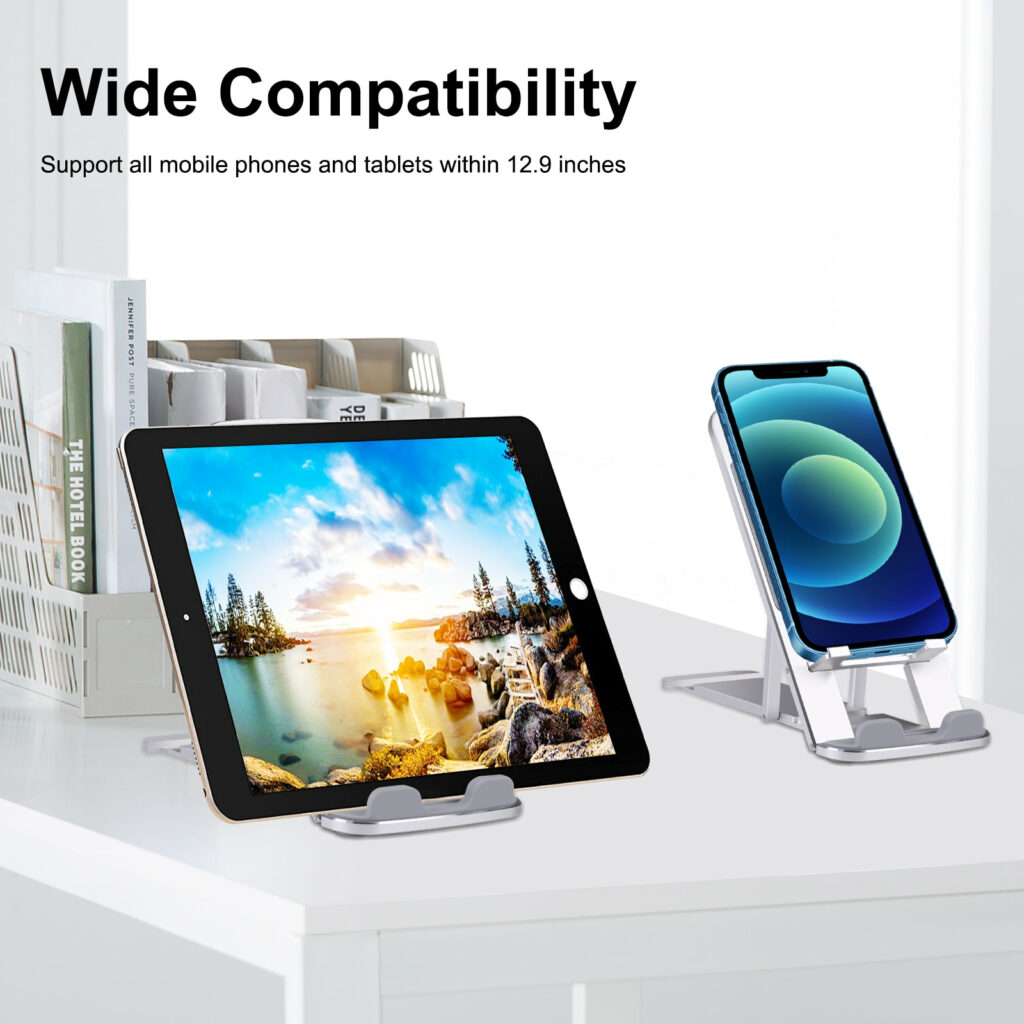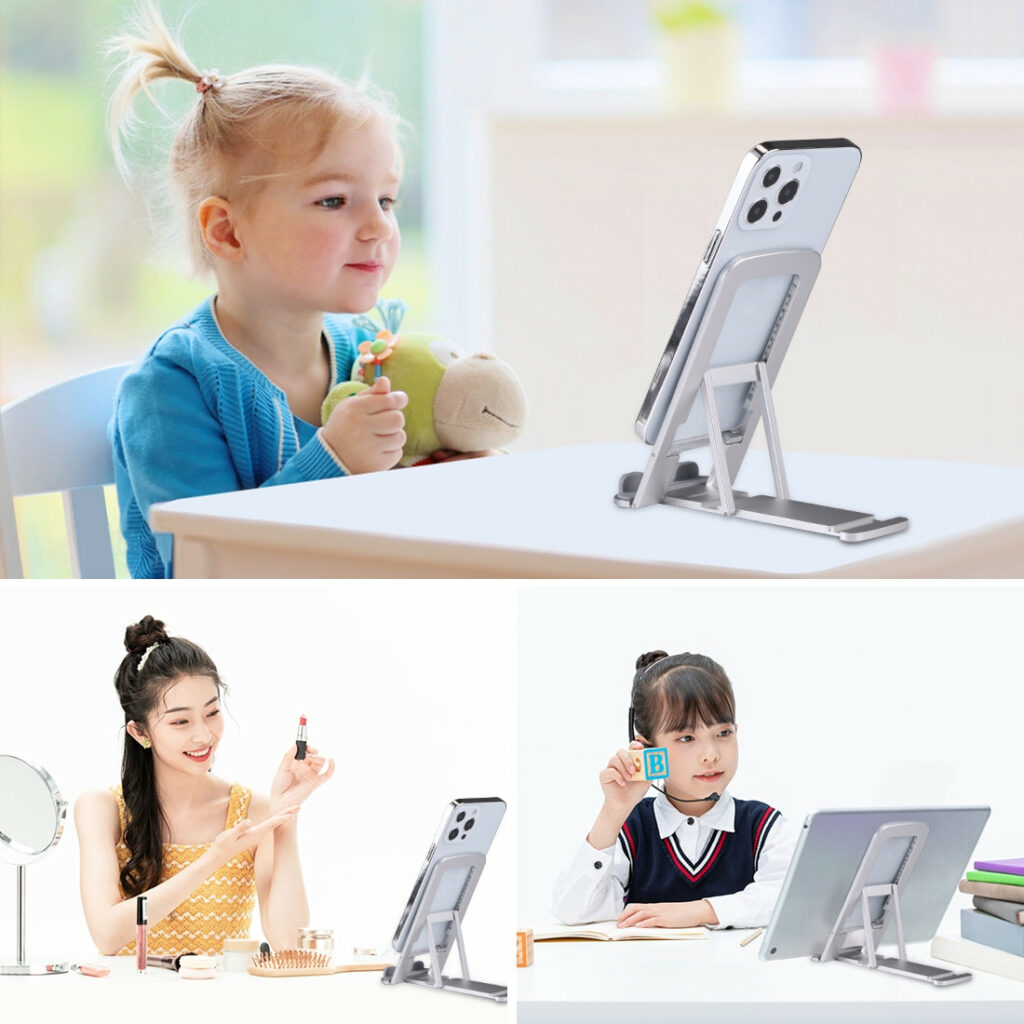 Informacion i detajuar
Material
Aluminum Alloy + Non Slip Silicone
Double Folding Adjustment
The stand features a double-folding design, allowing users to adjust the height and angle as needed for comfortable viewing and usage.
Low-Height Arc Edge Groove
The groove's arc edge is designed to be low, ensuring that subtitles and content on the device's screen are not obstructed during use.
Non-Slip Silicone Base
The stand's base is equipped with non-slip silicone cushions, providing stability and preventing scratches on the surface it rests on.
Double-Sided Screws
The stand incorporates double-sided screws, which enhance its resistance to falling and offer a secure hold for the device.
Reserved Charging Port
A convenient feature is the reserved charging port, allowing users to charge their device while it's on the stand.
Mobile Phones and Tablets
The stand is compatible with a wide range of devices, including mobile phones and tablets with screen sizes of up to 12 inches.
Informacione për paketimin
1 x Smartphone Stand