Rog Strix Go BT Gaming Headset
19,990 L
Ndjeni çdo betejë! Ju prezantojmë Rog Strix Go BT, kufjet e lojrave me teknologjinë më të përparuar  dhe inteligjente të prodhuar nga Asus™.  Kufjet janë të pajisura me teknologjinë e anulimit të zhurmës. Teknologjia aktive e anulimit të zhurmës (ANC) eliminon zhurmën e mjedisit për të siguruar përvoja gjithëpërfshirëse të lojërave. Karikohen super shpejtë. Mjaftojn 5 minuta karikim për 5 orë përdorim. Me këto kufje çdo betejë është e fituar.
Përshkrim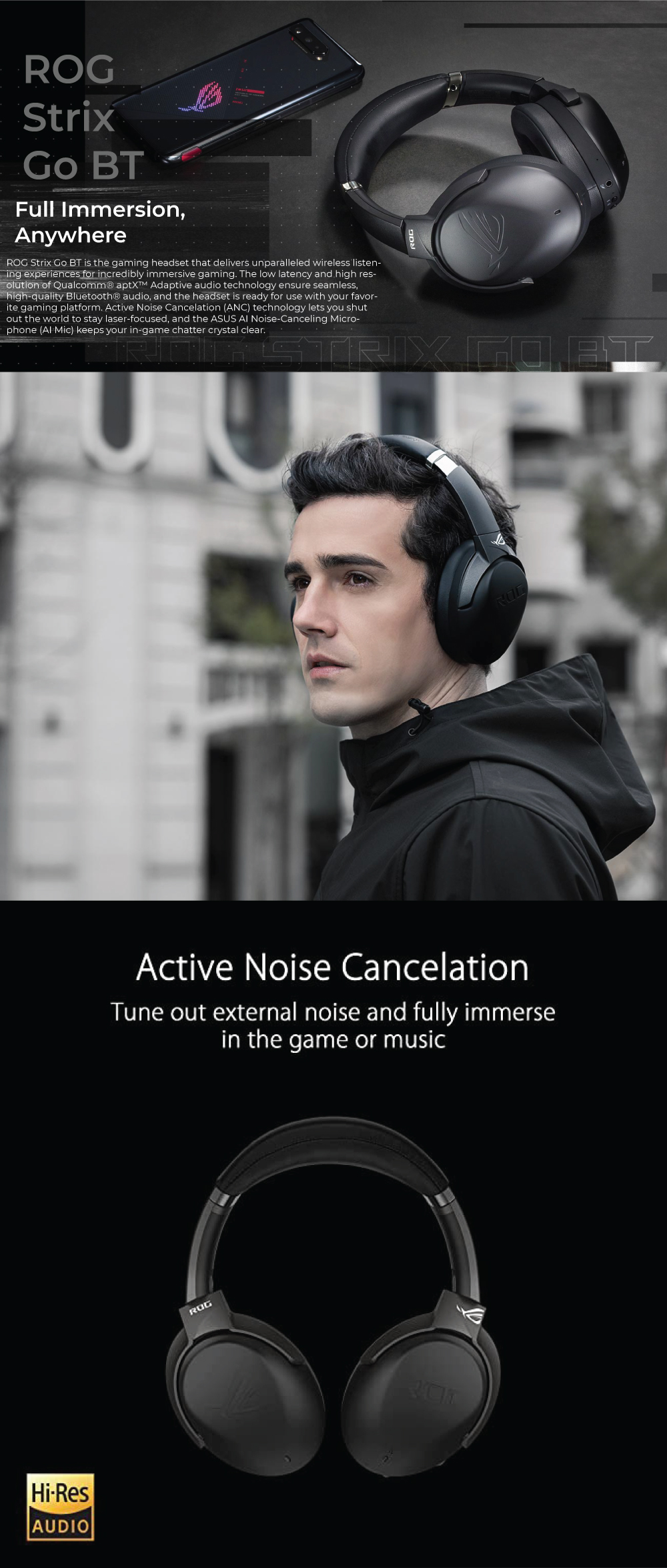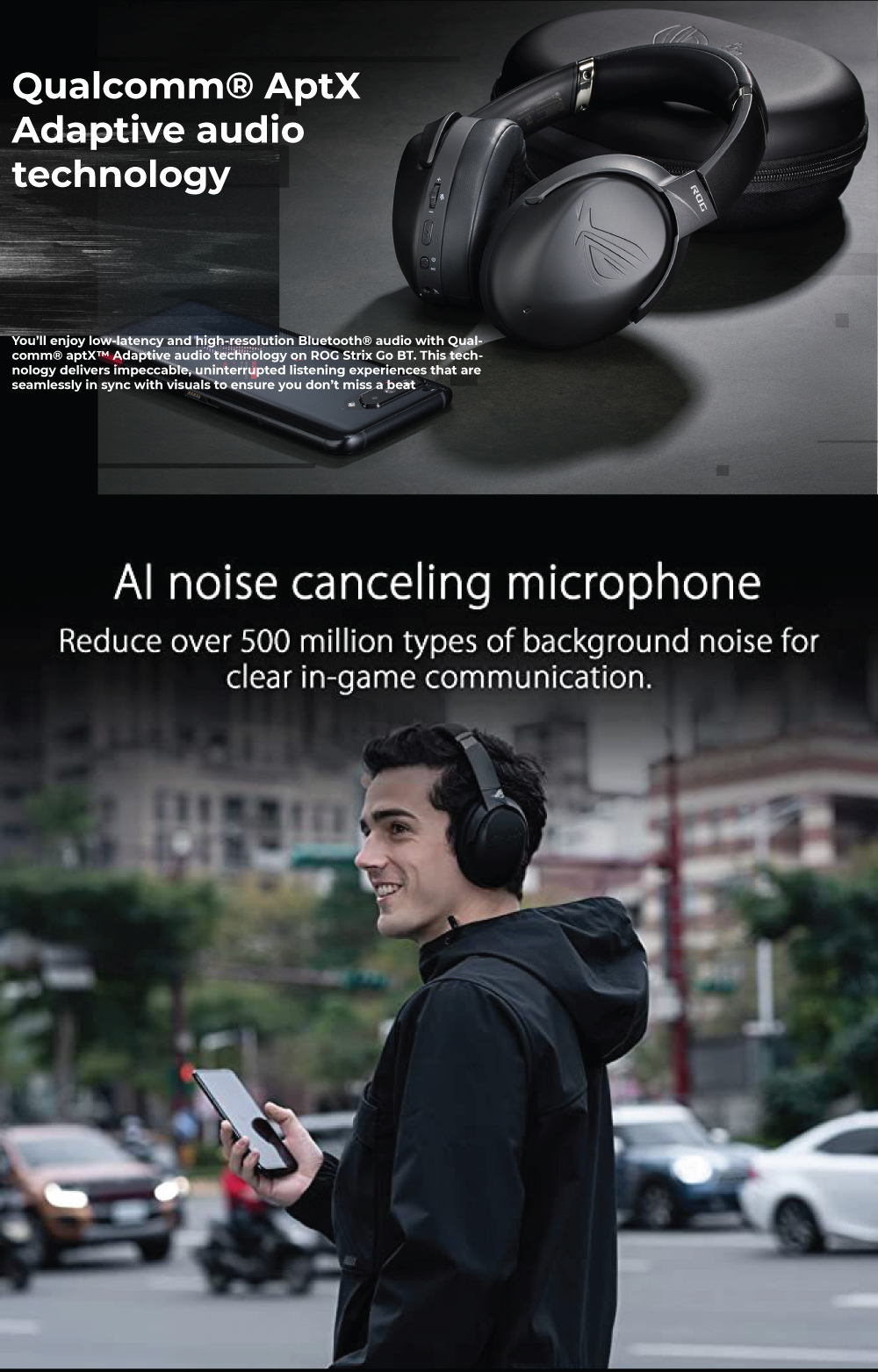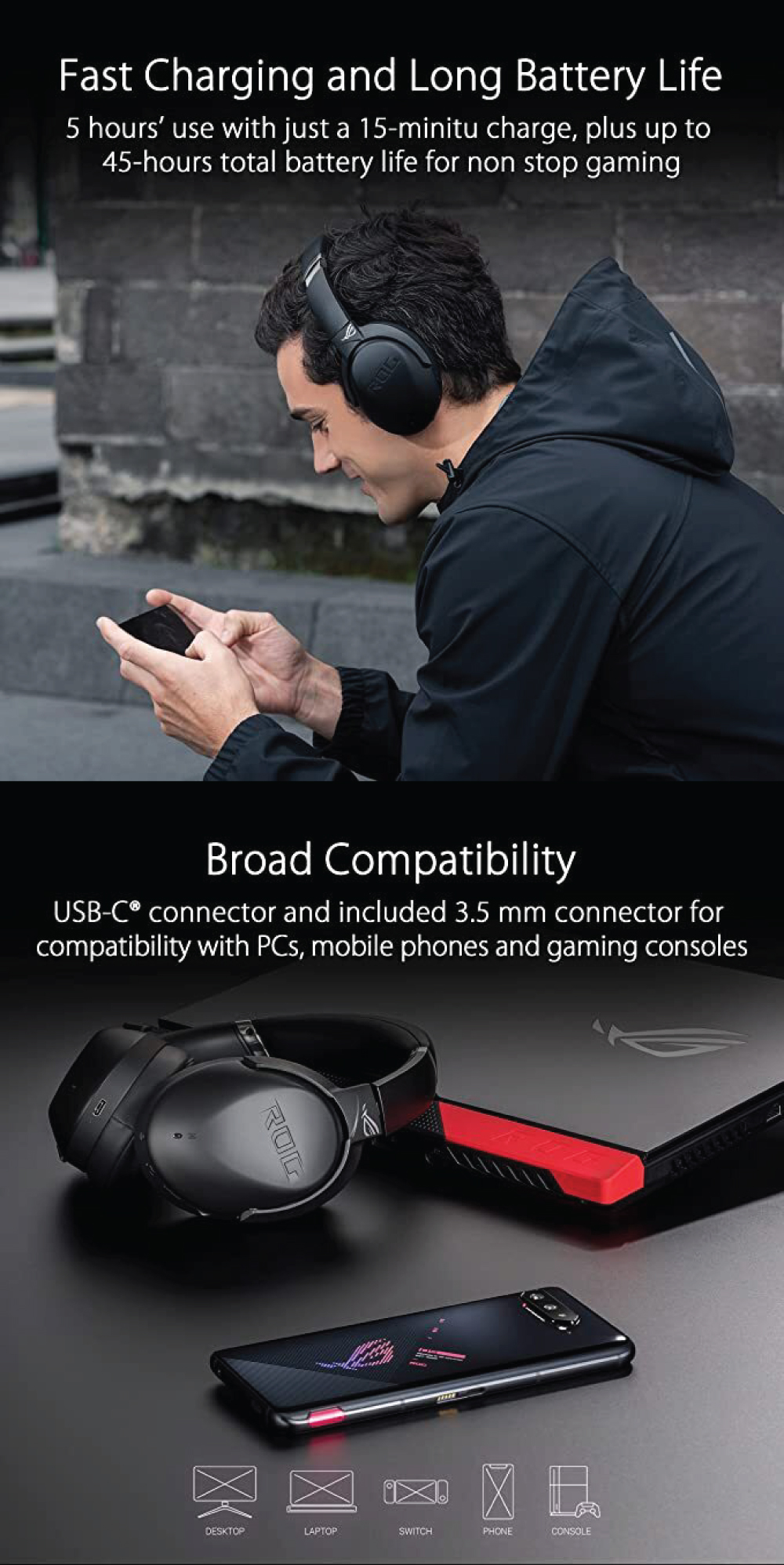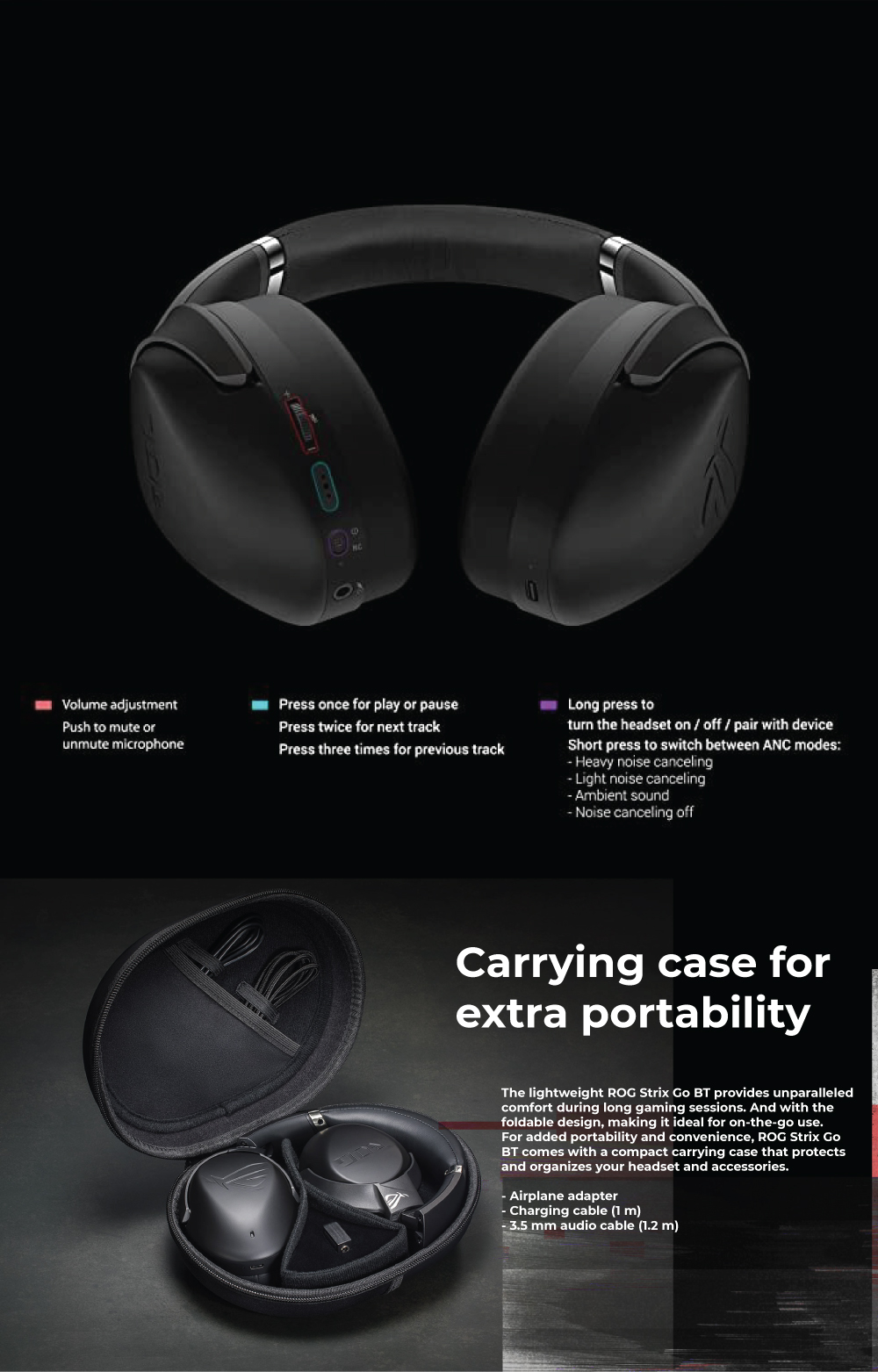 Informacion i detajuar
Audio
7.1 Virtual Surround Sound
Connectivity
1 x 3.5mm Jack
1 x Bluetooth
Intended for
Computer Gaming
Console Gaming
Mobile Audio
Smartphones/Tablets
Active Noise Cancellation
Microphone Pickup Pattern
AI Noise Cancelling Microphone
Dimensions
9.00 x 7.00 x 3.30 Inches
Battery life
Super-fast charging provides 5 hours of use with only a 15-minute charge, plus up to 45 hours of battery life enables nonstop gaming.
Informacione për paketimin
1 x Rog Strix Go Gt
1 x 3.5mm Cable
1 x Carry Bag