Përshkrim
Stylish horizontal speaker
Are you looking for a PC speaker for your home or office? The stylish Trust Asto Sound Bar fits discreetly below your PC Monitor, while ensuring rich stereo sound. The Trust Asto takes up a minimum amount of desk space, since it can be placed below your PC monitor. This compact speaker still provides rich stereo sound with its 6W RMS (12W peak power). Besides this, the Trust Asto features a stylish design, making it the ideal PC speaker for your home or office.

USB powered
The Trust Asto is USB powered, which means that there is no wall power required. The sound bar speaker is easy to install, simply connect the USB to your computer and you can start using it.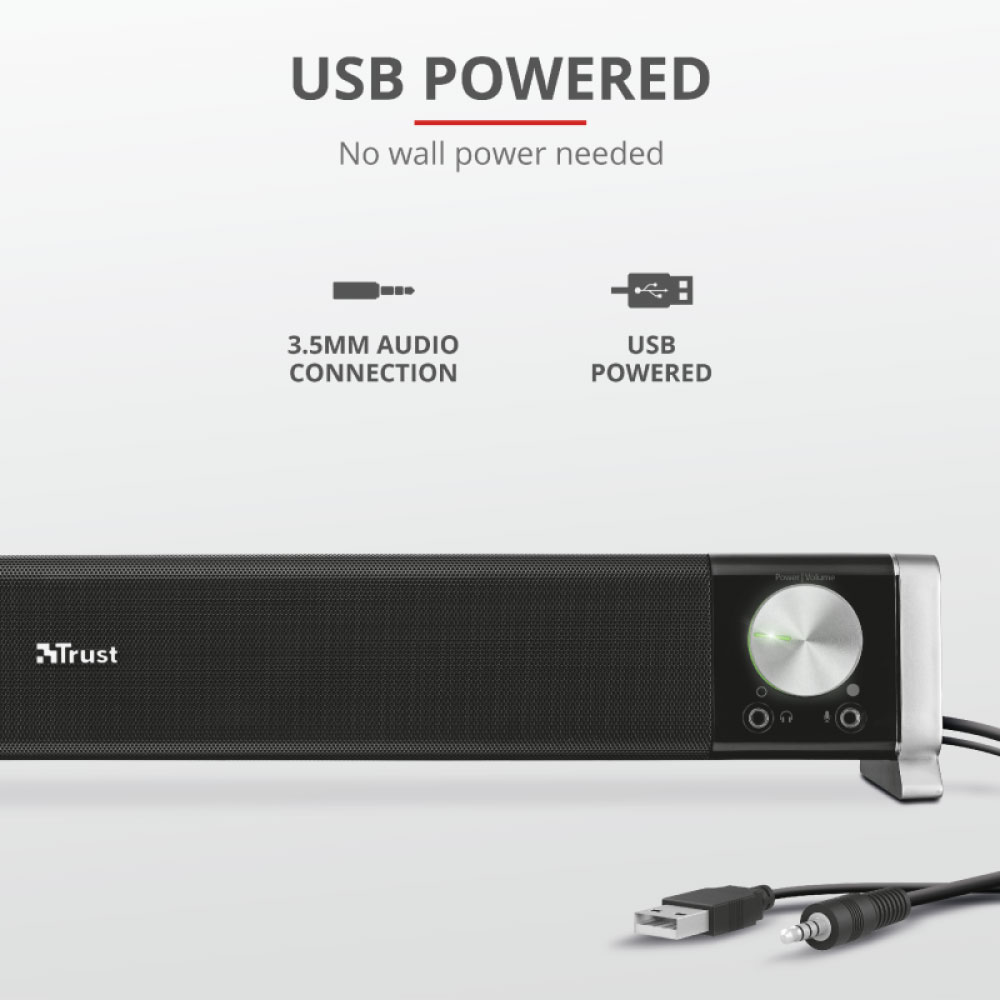 Easy control
Don't want to disturb others or want to get some privacy? Simply plug in your headphone on the front of the speaker. You can also adjust the volume at any time with the illuminated volume button, or plug in your microphone on the front-side of the speaker. The Trust Asto is therefore very convenient and easy to use.