Xiaomi Mi LED TV 4A 32" L32M5-5ASP
35,990 L
Shijoni kenaqesine e vërtetë të të parit me Mi 4A 32″ LED TV! Ky televizor është bashkimi perfekt i avantazheve të një televizori Android dhe shërbimeve si Netflix, Prime Video, ARD, ZDF etj me cilësitë e një televizori klasik. Ka ekran 32″, ngjyra fantastike dhe dizajn modern.
Përshkrim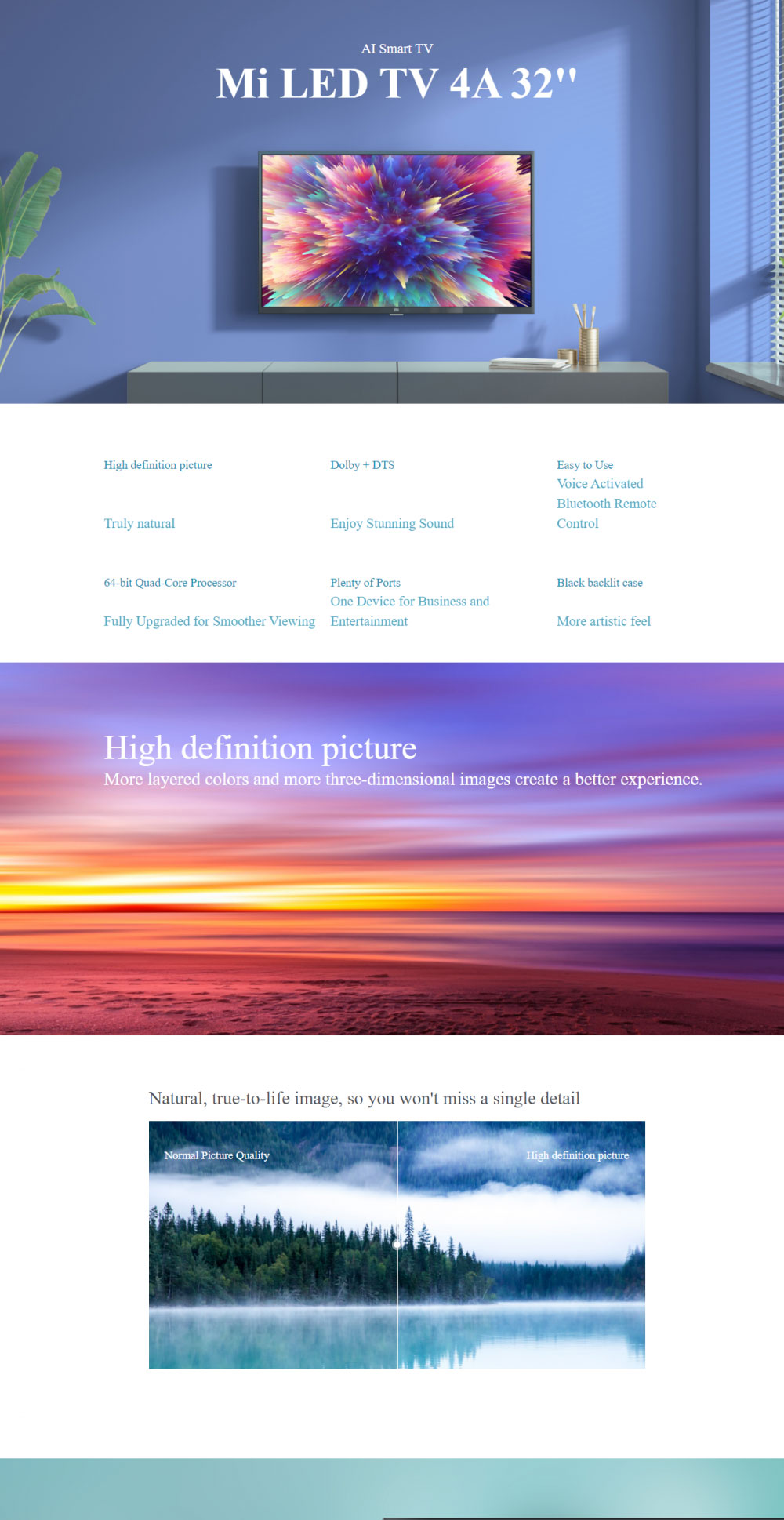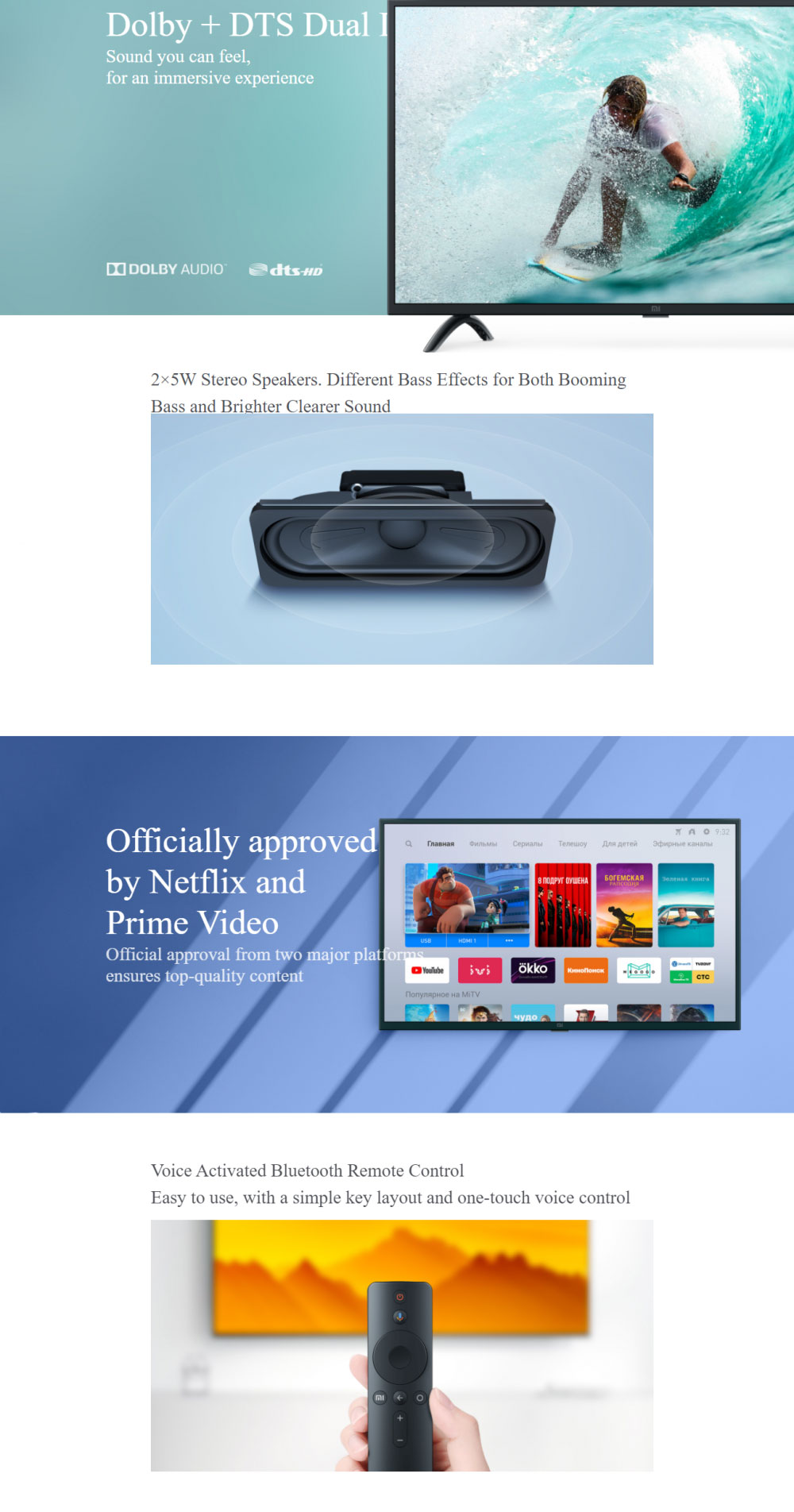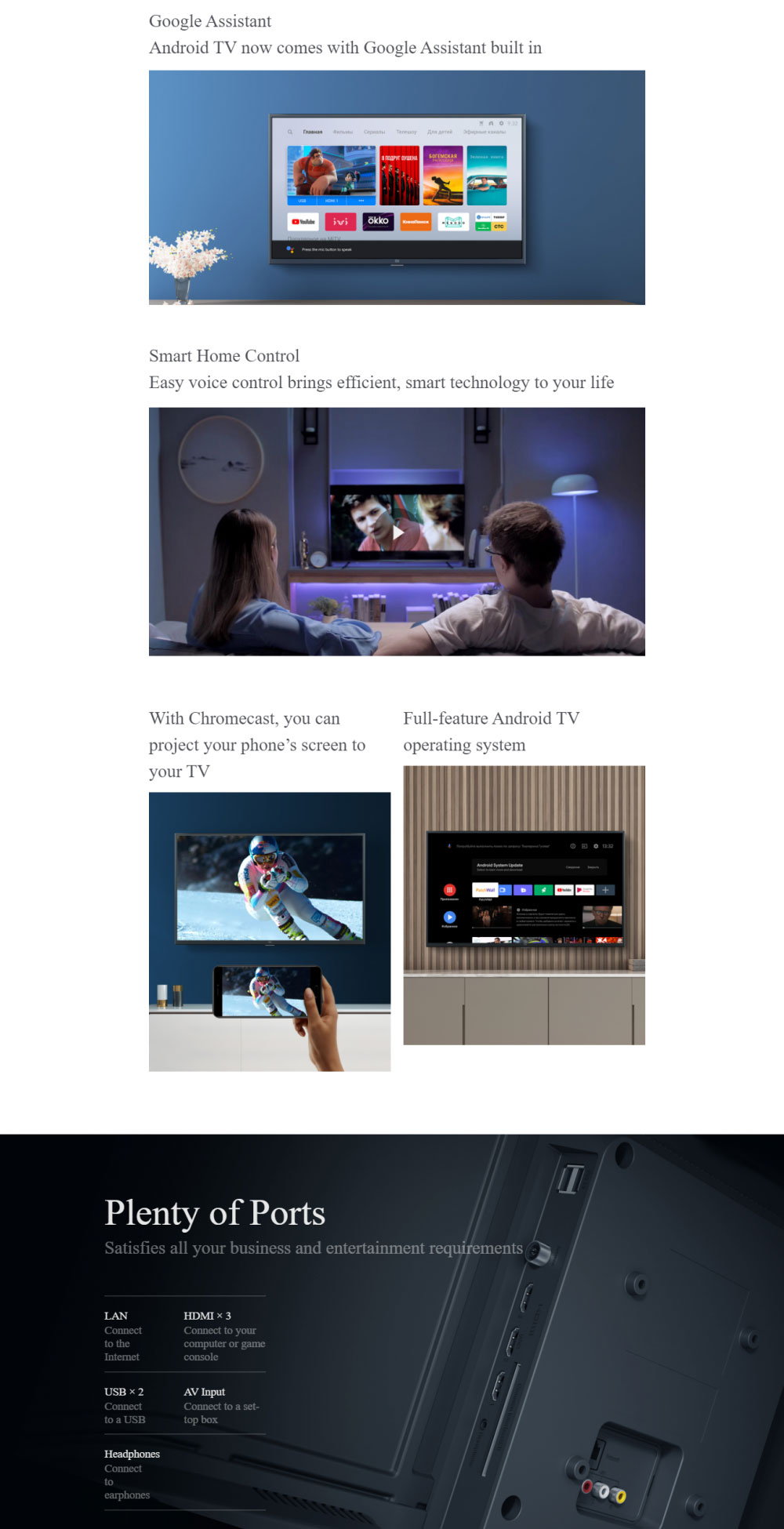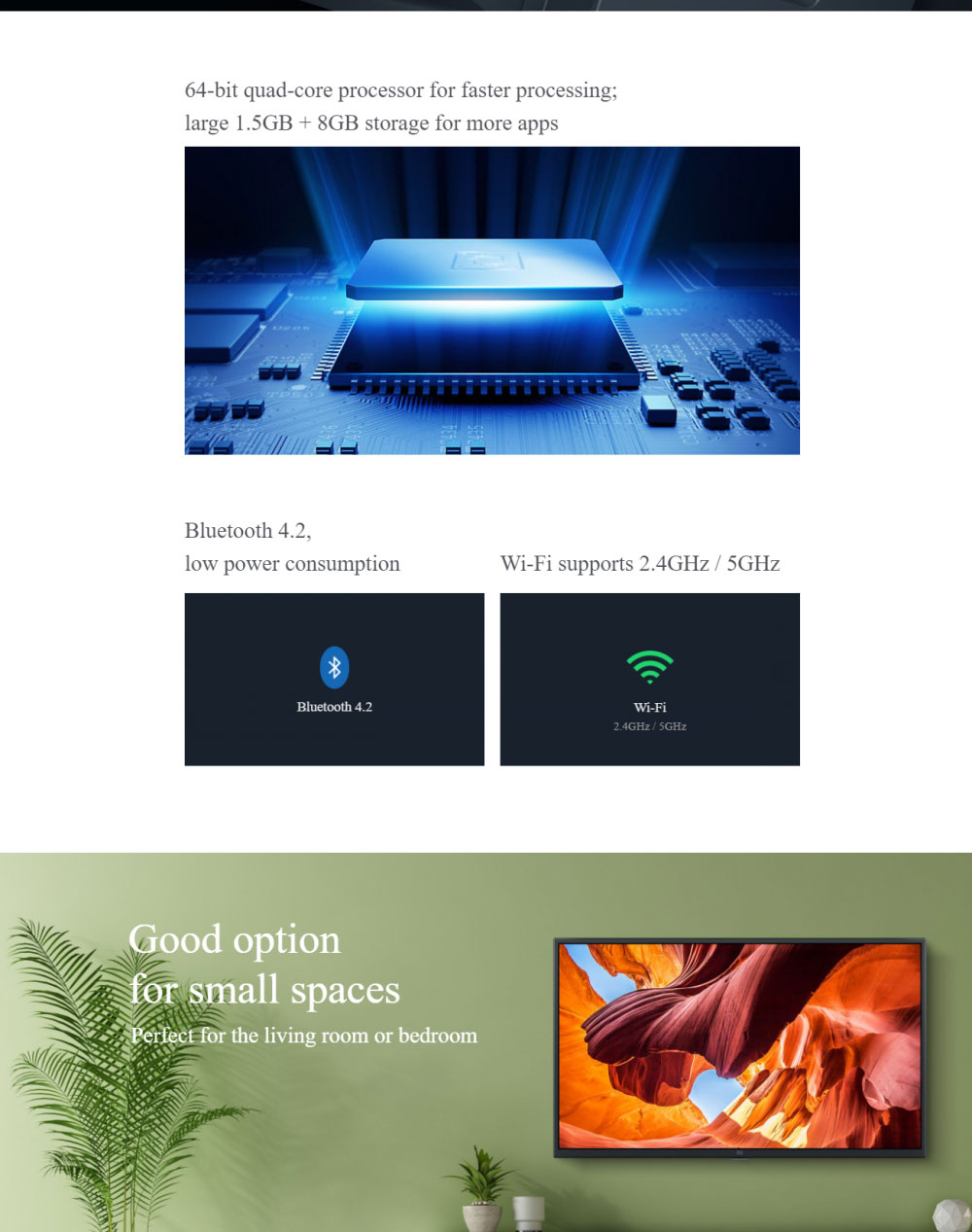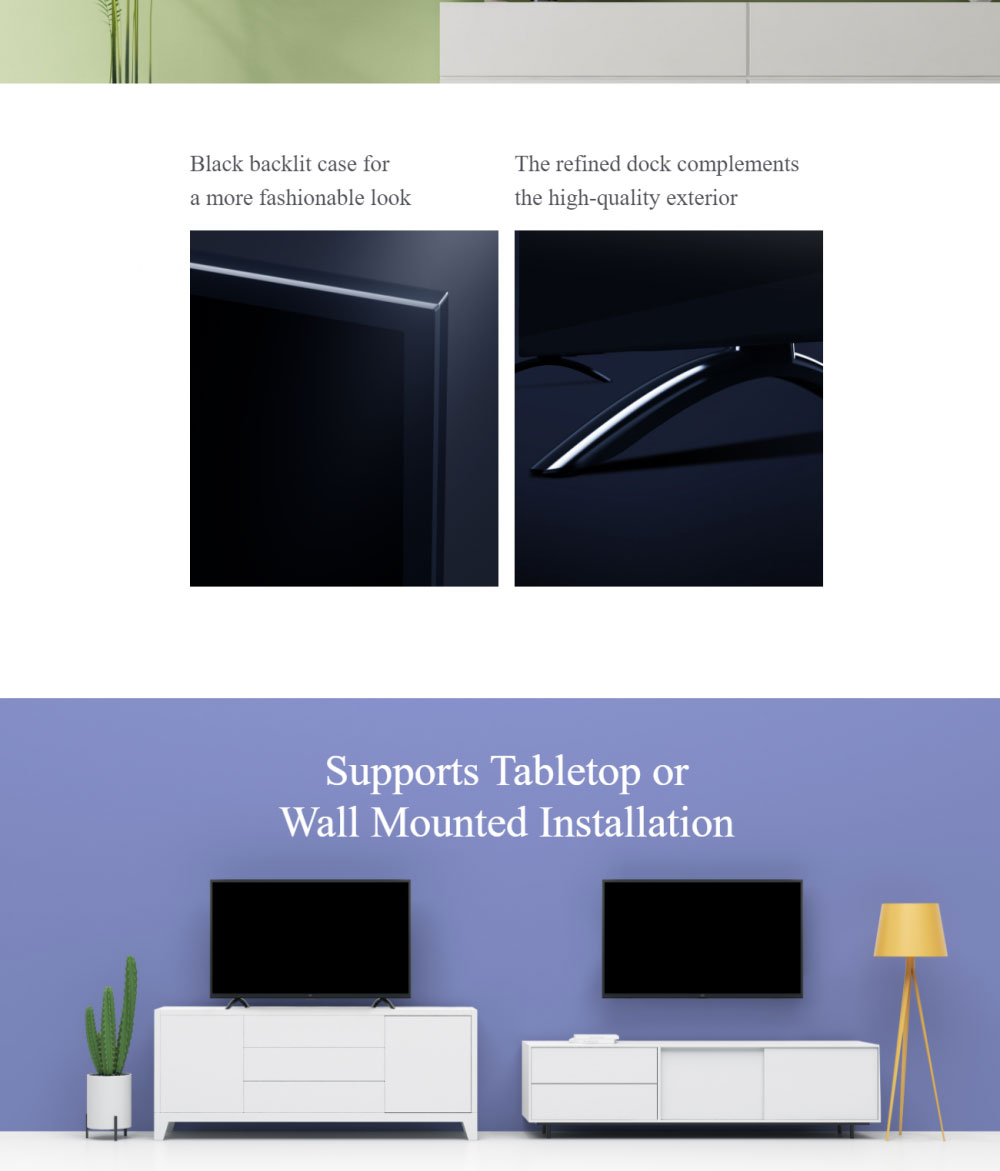 Informacion i detajuar
Number and Type of Ports
USB:2.0×2
HDMI:3(1 port with ARC support)
Satellite:1
Antenna:1
Headphone:1
AV:1
CI:1
Video decoder
MPEG 1/2/4,VP8/VP9,H.264, etc.
Audio decoder
DOLBY AUDIO,DTS -HD, etc.
Storage temperature
-15–40°C; relative humidity: < 80%
Informacione për paketimin
Monitor
2 x Base
1 x Remote Control
1 x User manual
4 x Screws
Garancia e produktit
24 Muaj