BEST DEALS
Dyson Gen5detect™ Absolute
Teknologjia e fundit brenda kësaj makinerie 3.5 kg. Me fuqi thithje dhe filtrim të avancuar, me ndriçim për të dalluar çdo grimce pluhuri. Motor i cili rrotullohet 135.000 rpm duke mundësuar përthithjen më të fuqishme. Kontrolloni fuqinë me një buton të vetëm, i përshtatshëm për çdo sipërfaqe dhe me bateri të avancuar e cila zgjat deri në 70 minuta. Dyson mendon dhe për higjienen tuaj duke ju ofruar një dizajn të pastrimit pa prekje, mekanizmi i fshesës ju lejon derdhjen e të gjitha papastërtive me një veprim. Filtri HEPA mund të lahet dhe përdoret si normalisht dhe karikimi realizohet lehtësisht nëpërmjet mekanizmit të vet të vendosur në mur për të qenë gati në një moment të dytë.
Përshkrim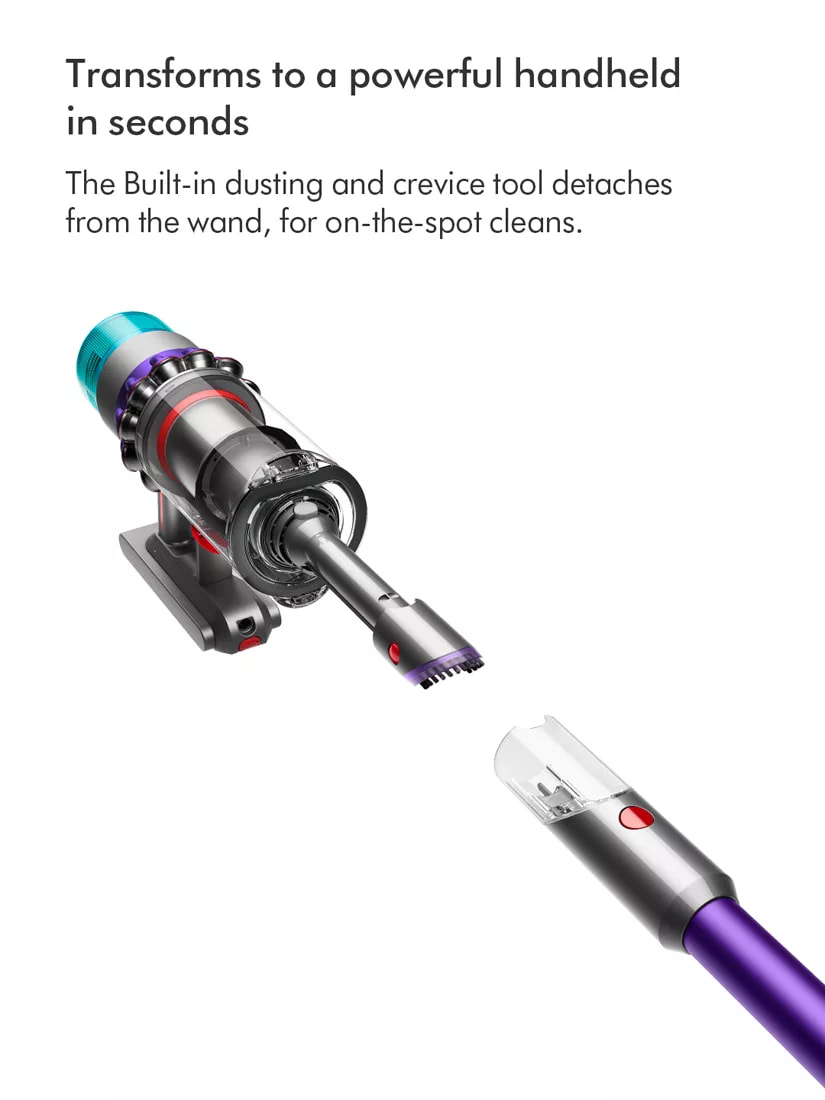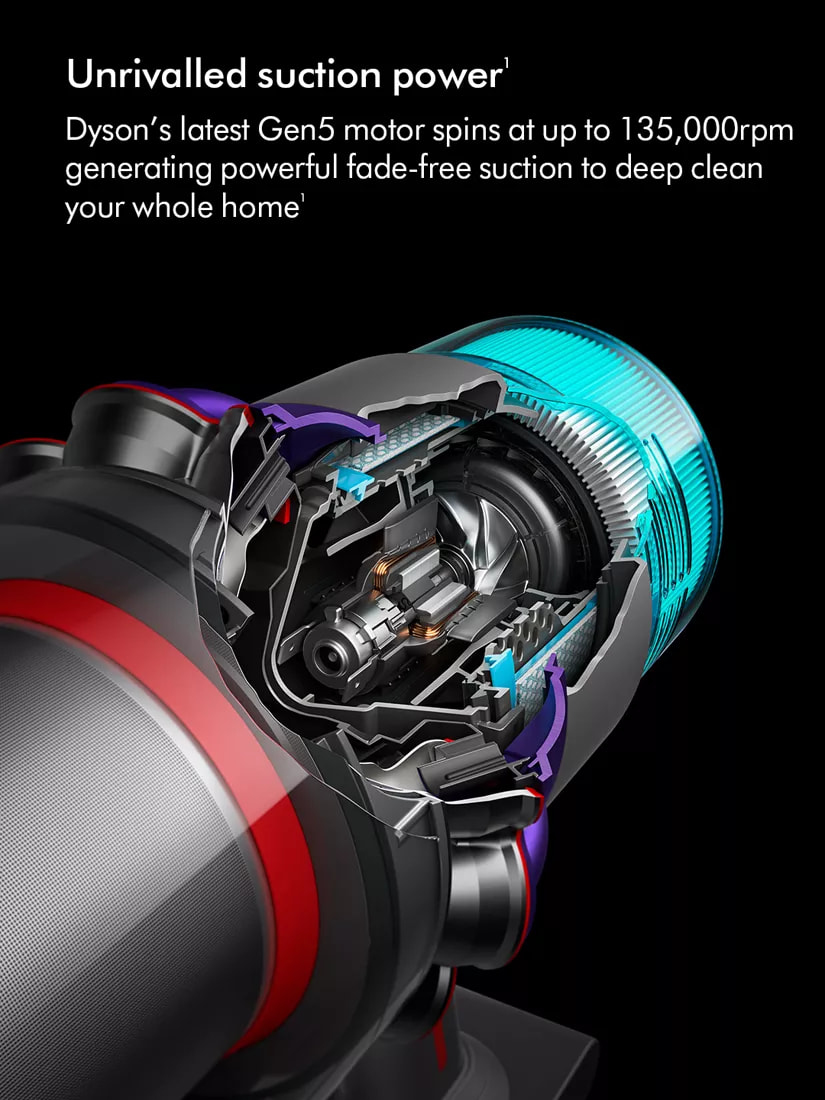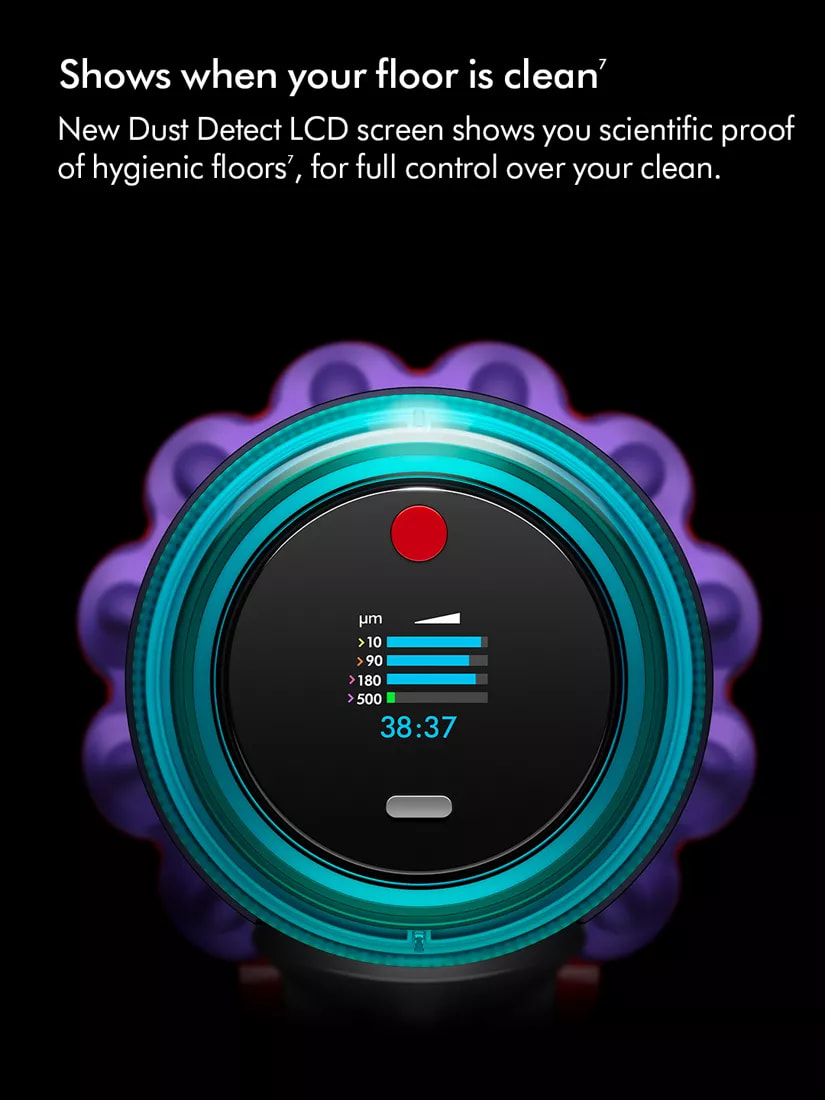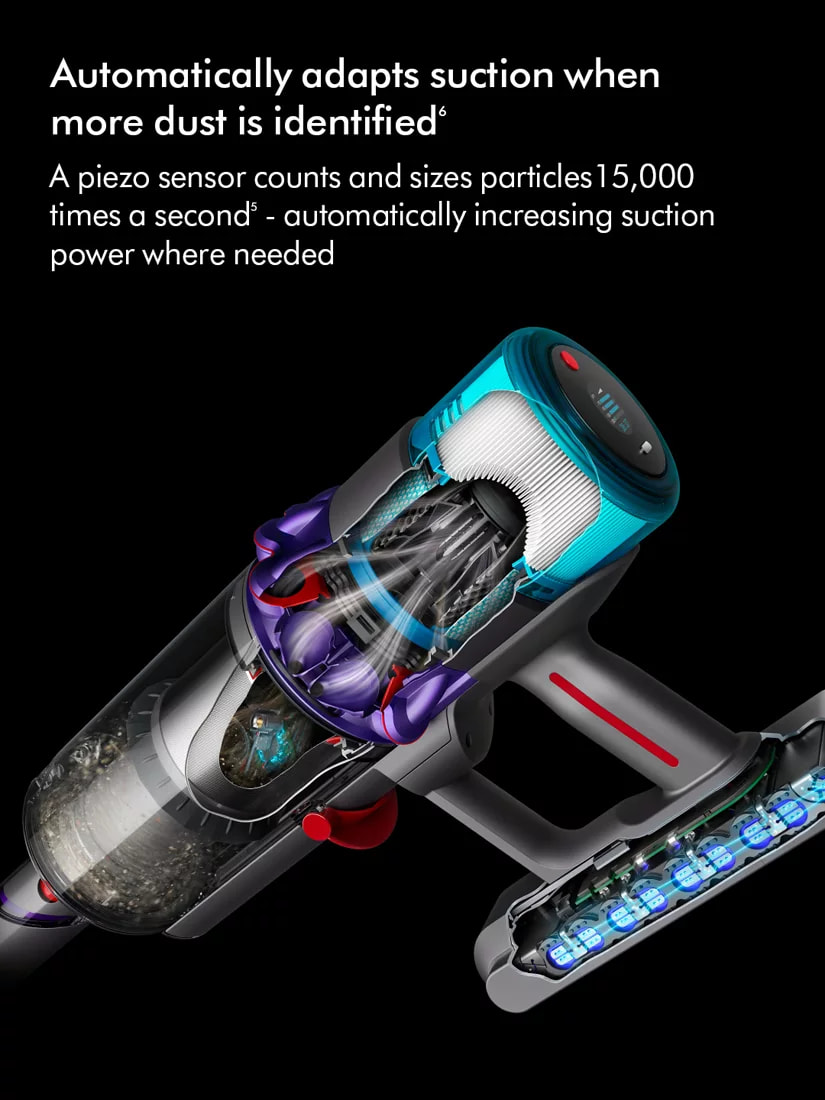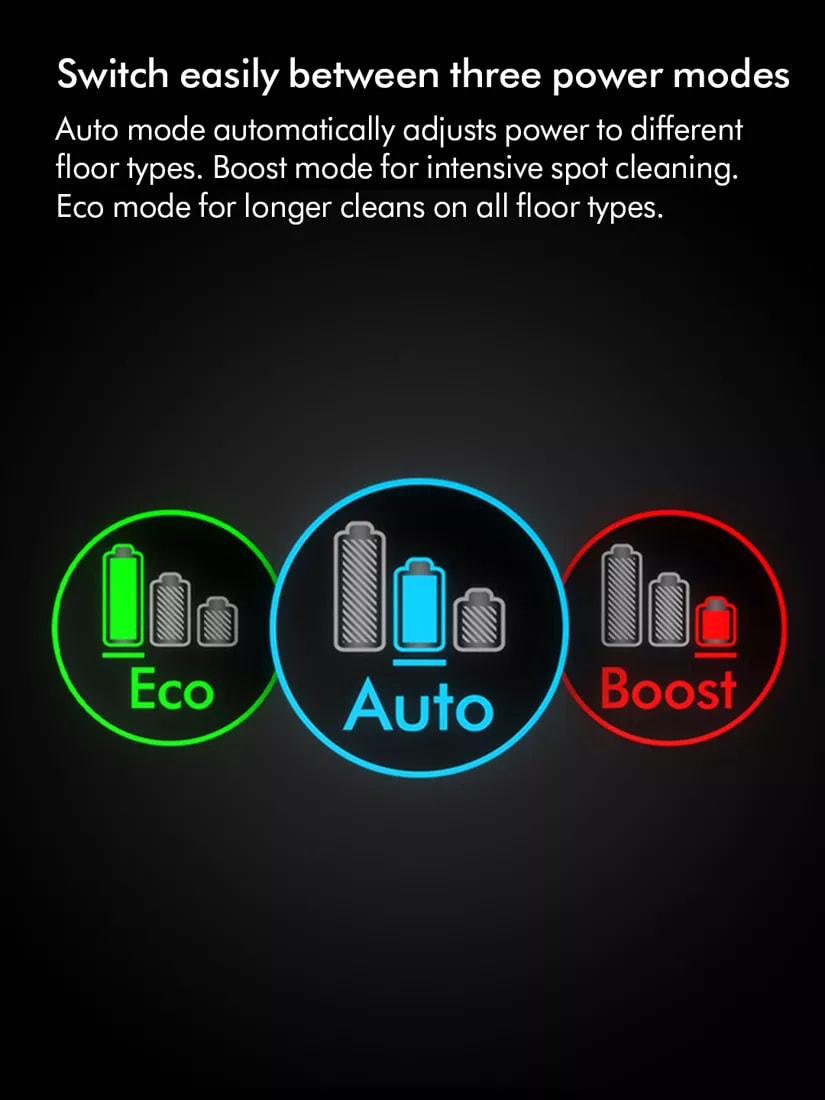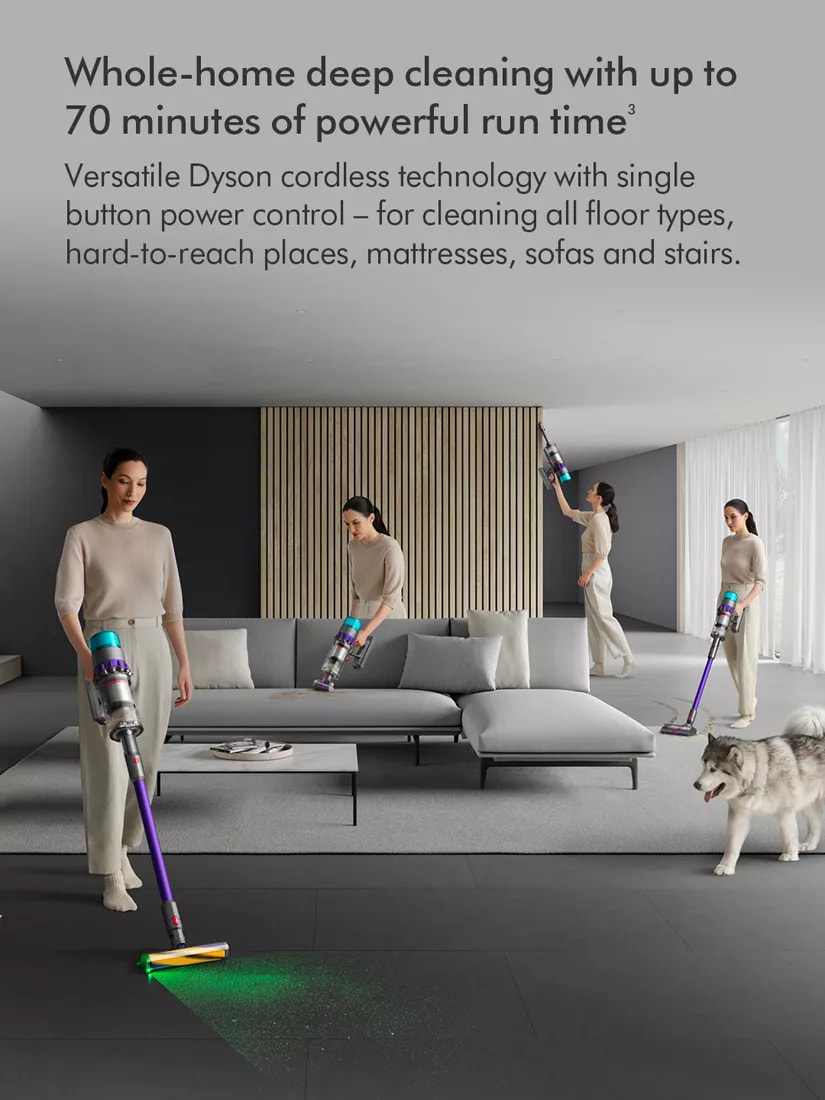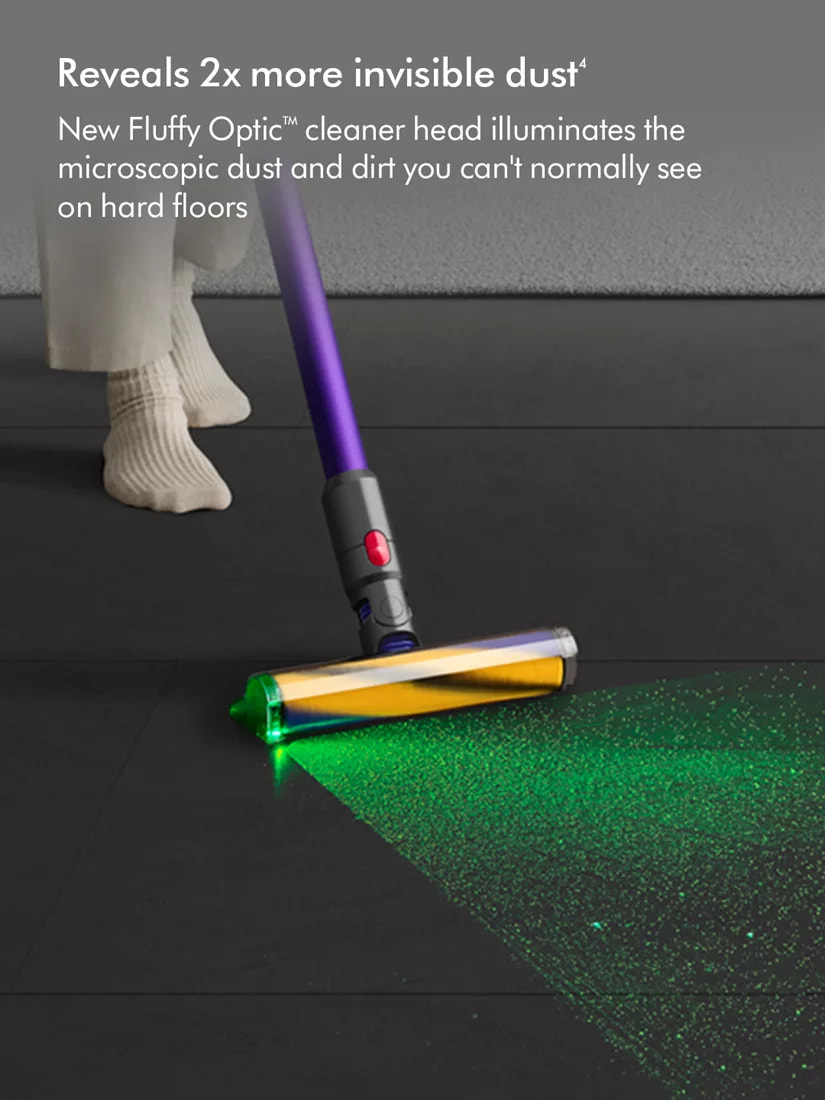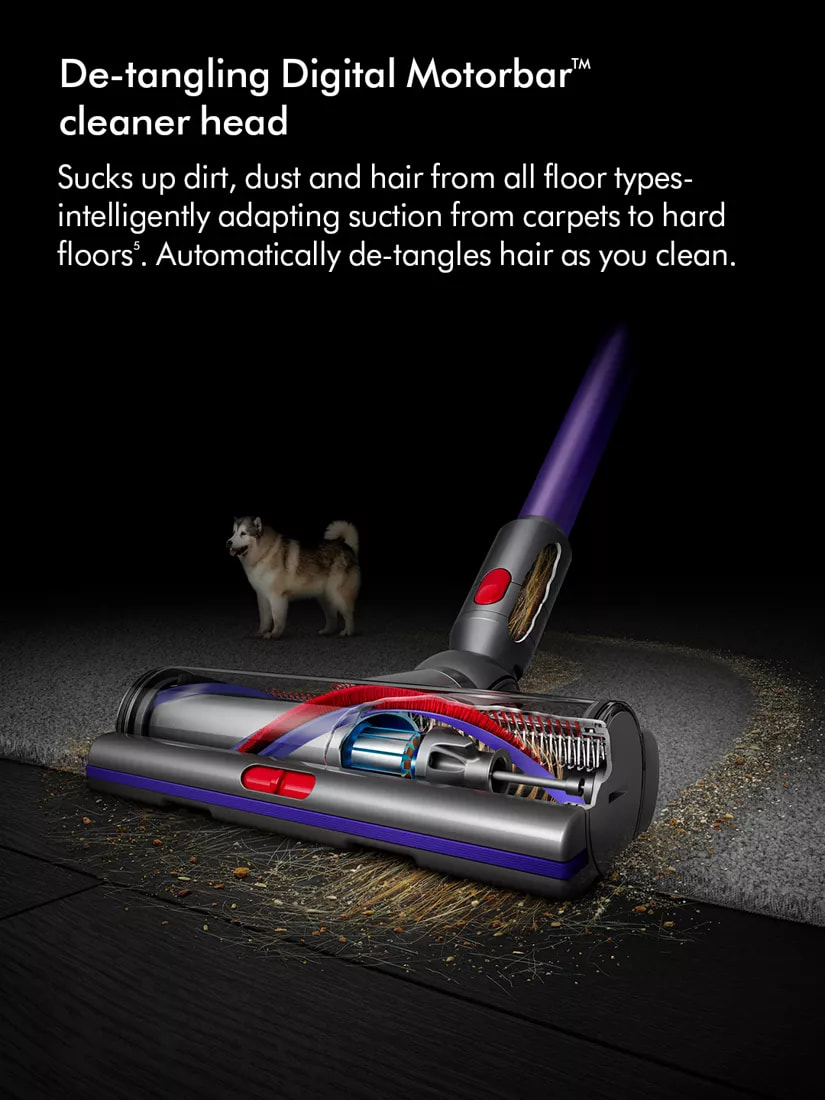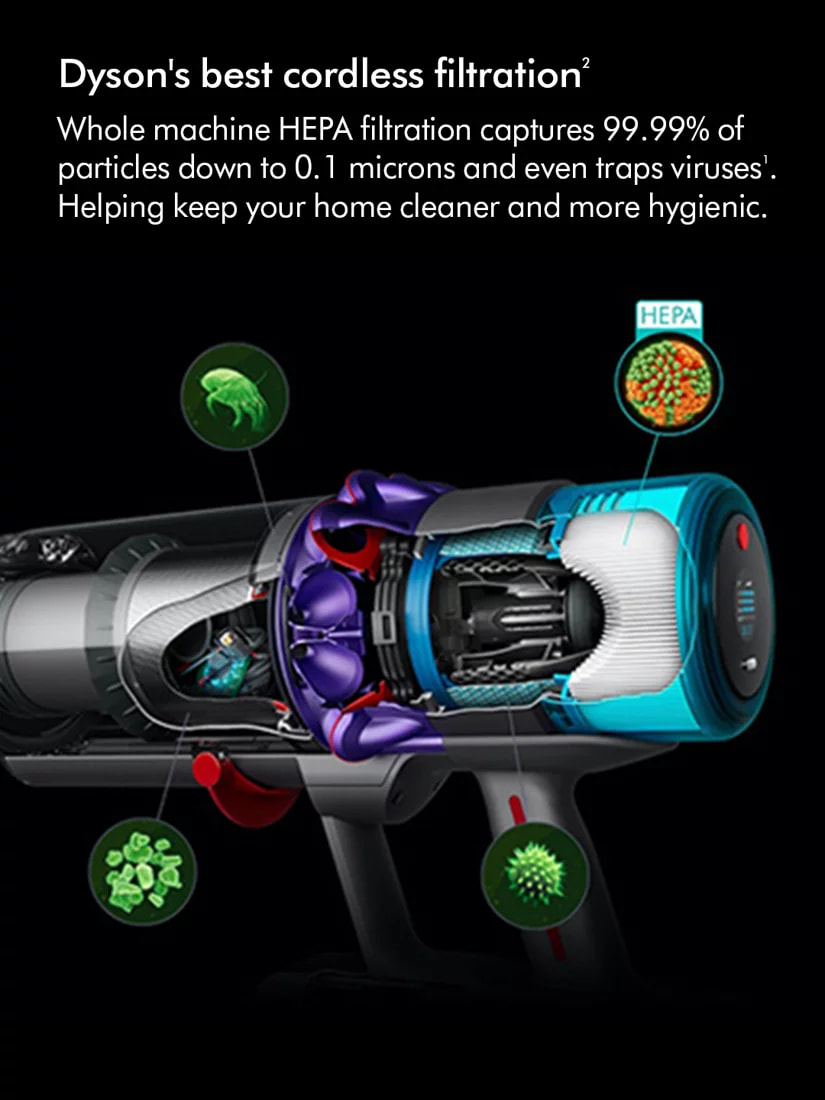 Informacion i detajuar
Number of programs/settings
Filtration
Whole-Machine HEPA Filtration
Charging Wall Dock
The Dyson Gen5detect™ vacuum drops into the charging dock, ready for your next clean.
Swappable Batteries
Switch batteries to extend your machine's run time
Switch Easily Between Three Power Modes
Auto mode automatically adjusts suction power across different floor types to maximise battery life. Boost mode is for more intensive, spot cleaning and Eco mode for longer cleans on all floor types.
No Loss of Suction
With Radial Root Cyclone technology, 14 scrolled cyclones generate up to 100,000g of force to capture dust and debris from the airflow. Maintaining maximum suction power.
Digital Motorbar™ with De-Tangling Vanes
Intelligently adapts suction power to different floors.7 Hair removal vanes automatically de-tangle hair from the brush bar as you clean.
Whole-Home Deep Cleaning
Versatile Dyson cordless technology – for cleaning all floor types, hard-to-reach places, mattresses, sofas and stairs.
Informacione për paketimin
1 x Dyson Gen 5 Detect Absolute
1 x Fluffy Optic Cleaner Head
1 x Digital Motobar Cleaner Head
1 x Wall Dock
1 x Built-in Dusting And Crevice Tool
1 x Hair Screw Tool
1 x Combination Tool
1 x Charger