Samsung Galaxy Buds2
9,990 L
Humbisni në atë që dashuroni! Galaxy Buds2 hapin një botë të re të eksperiencës së të dëgjuarit me tinguj të mirëbalancuar, rehatinë e pakrahasueshme, ANC-në dhe lidhjen perfekte me orën ose celularin tuaj.
Përshkrim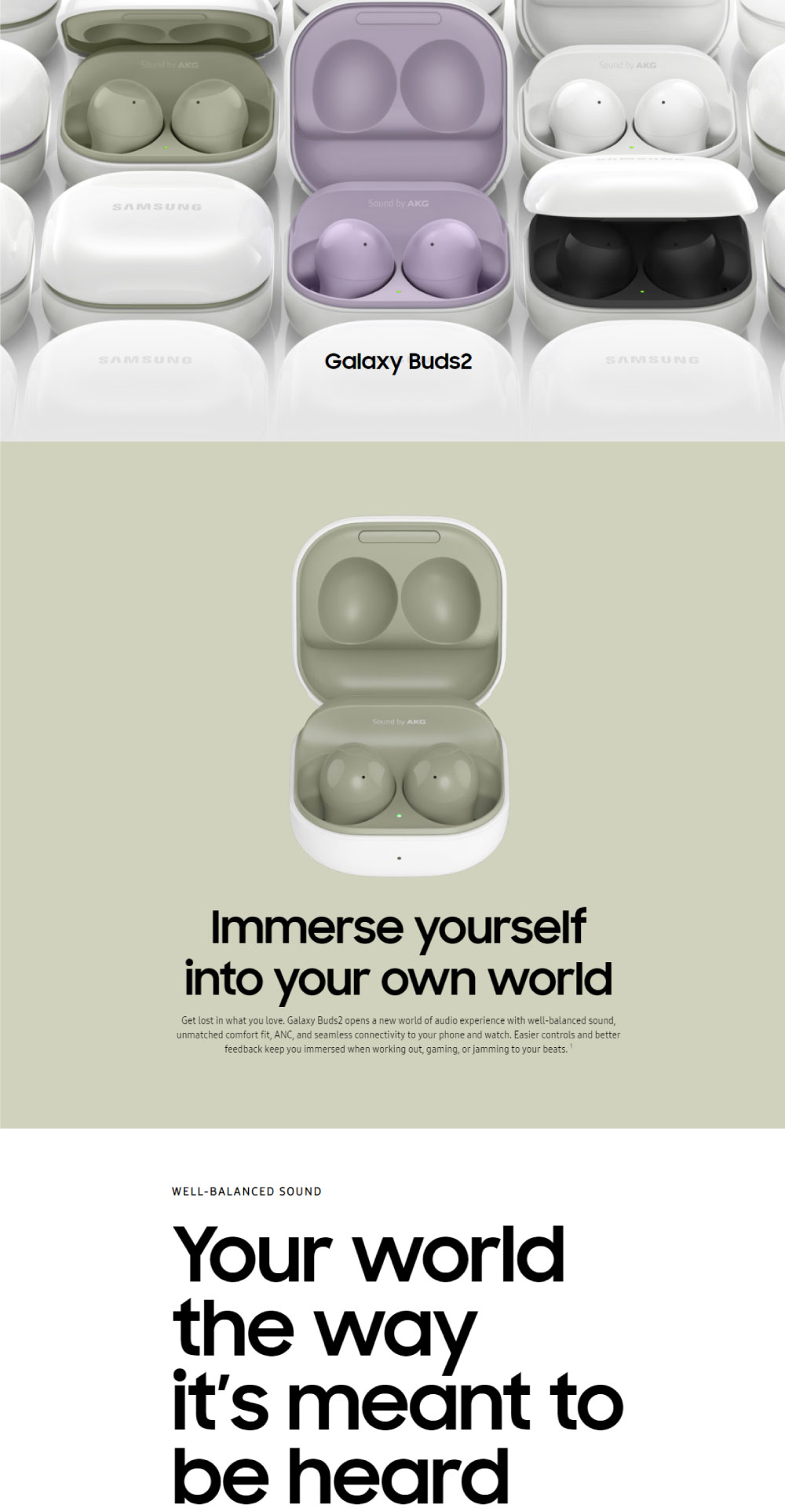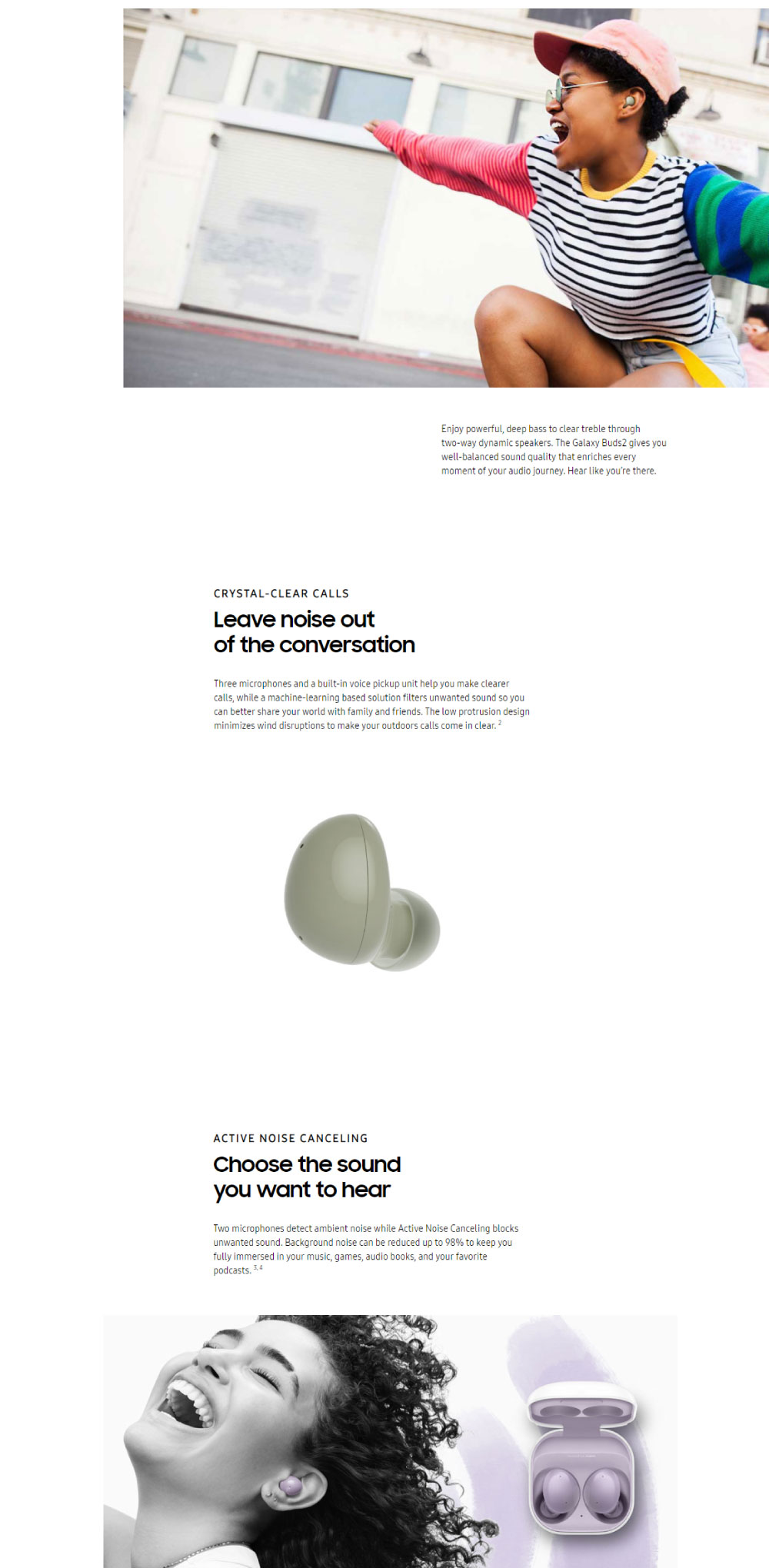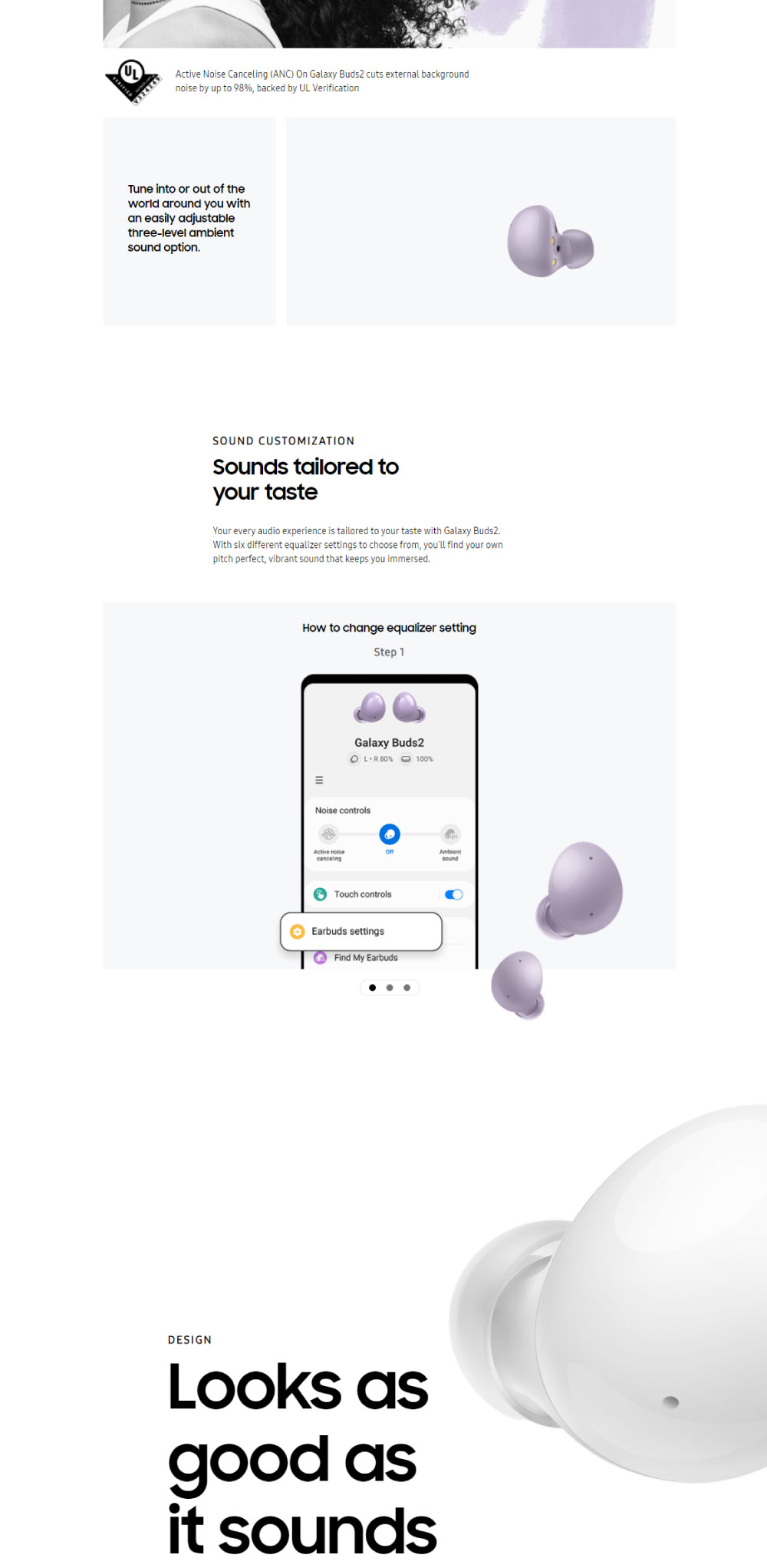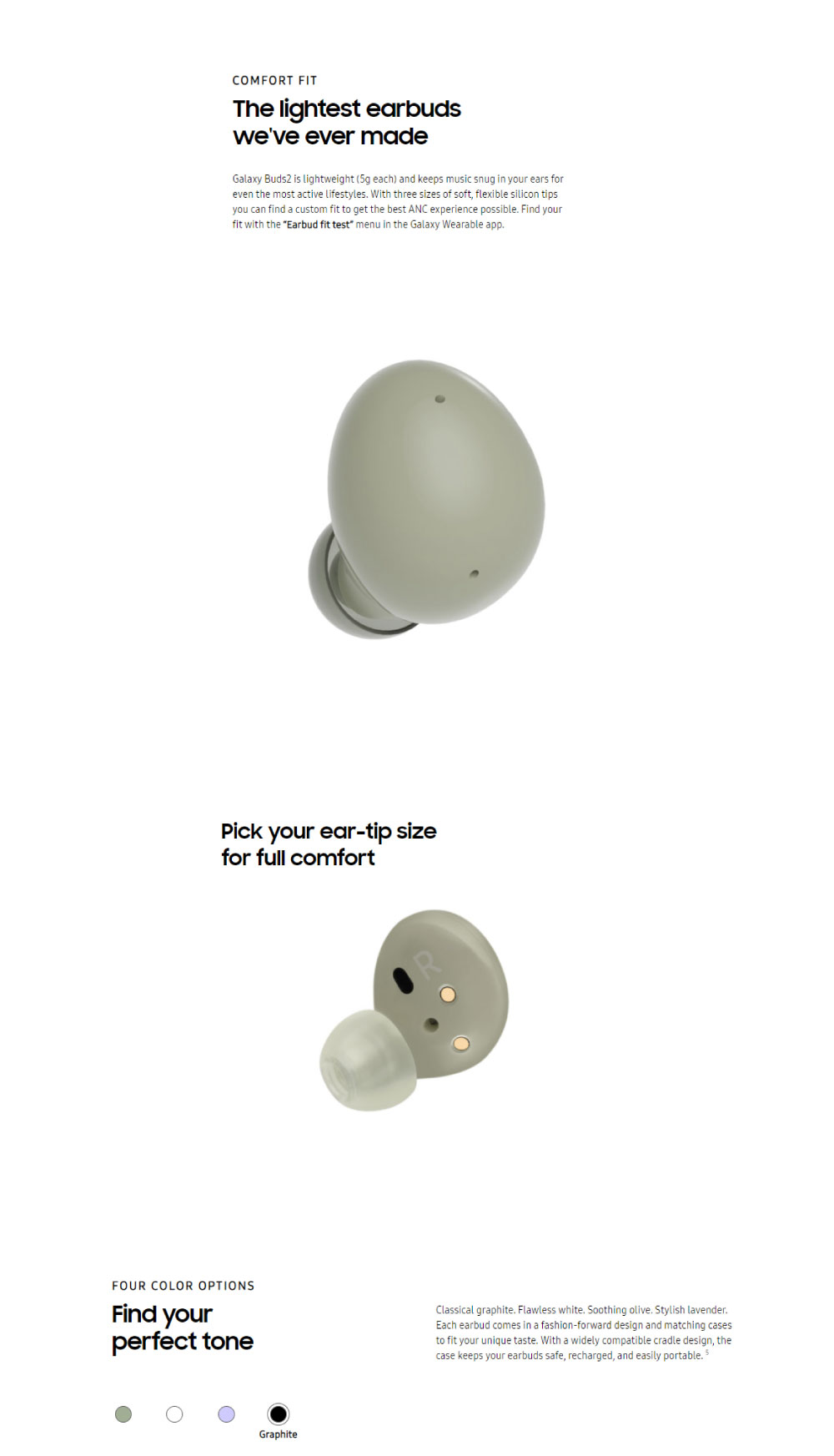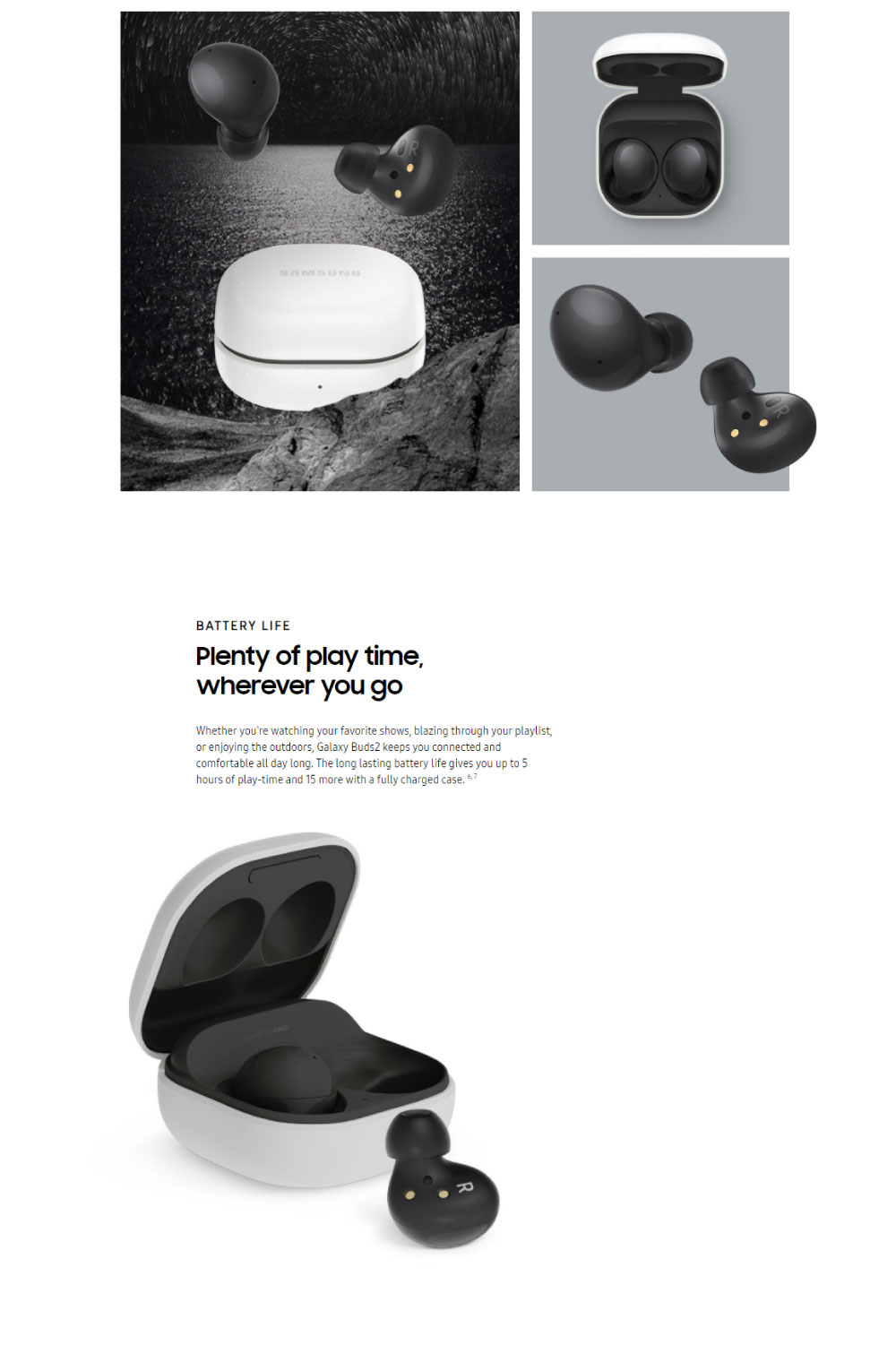 Informacion i detajuar
Color
Lavender, Olive, Black, White
ompatible Specification of Smartphone
Earbud Dimension
17.0(W) x 20.9(H) x 21.1(D) mm
Case Dimension
50(W) x 50.2(H) x 27.8(D) mm
Battery Capacity (Earbud)
Services and Applications
Microphone
3 M=mic (2 outer + 1 inner) + Voice Pickup Unit
Speaker
2 Way Dynamic with Powerful Bass
Informacione për paketimin
1 x Charging Case,
1 x Earbuds,
1 x Eartips (S, M, L),
1 x Quick Start Guide,
1 x USB Cable.