BEST DEALS
Xiaomi Smart Band 7
5,990 L
Xiaomi Smart band 7 është e pajisur me ekran AMOLED 1,62 inç me rezolucion të lartë, mbi 110 modalitete sportive, monitorim të gjumit dhe rrahjeve të zemrës, 14 ditë bateri dhe rezistencë ndaj ujit në gradën 5ATM. Ekrani i mrekullueshëm AMOLED debuton në kyçin tuaj të dorës, duke e bërë të lehtë për ju leximin dhe kontrollin e njoftimeve. Gjithçka paraqitet në detaje me rezolucion të lartë. Edhe më mirë, falë modalitetit gjithmonë aktiv, mund të lexoni datën dhe orën pa ngritur kyçin e dorës ose pa pasur nevojë të ndizni ekranin.
Përshkrim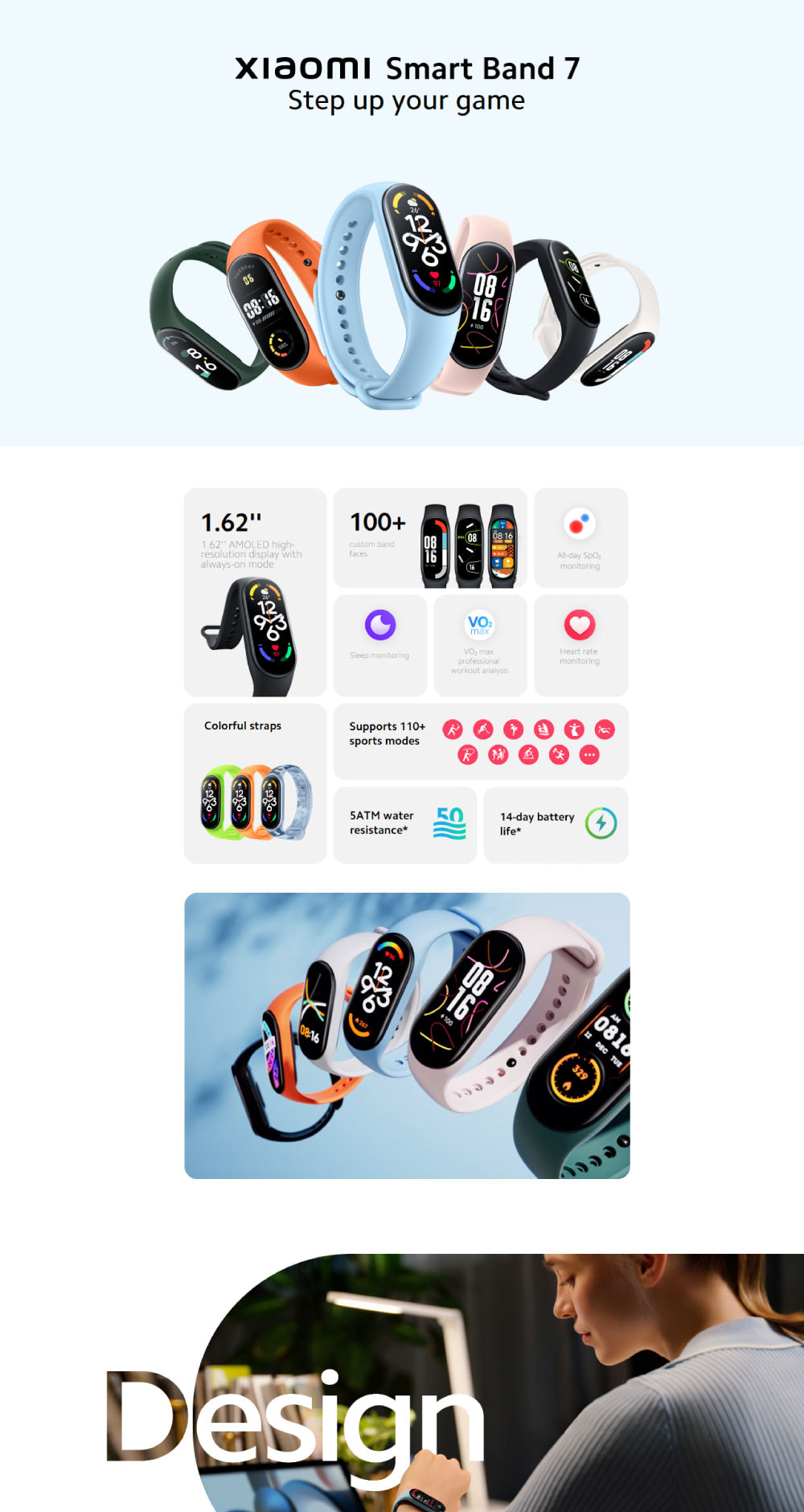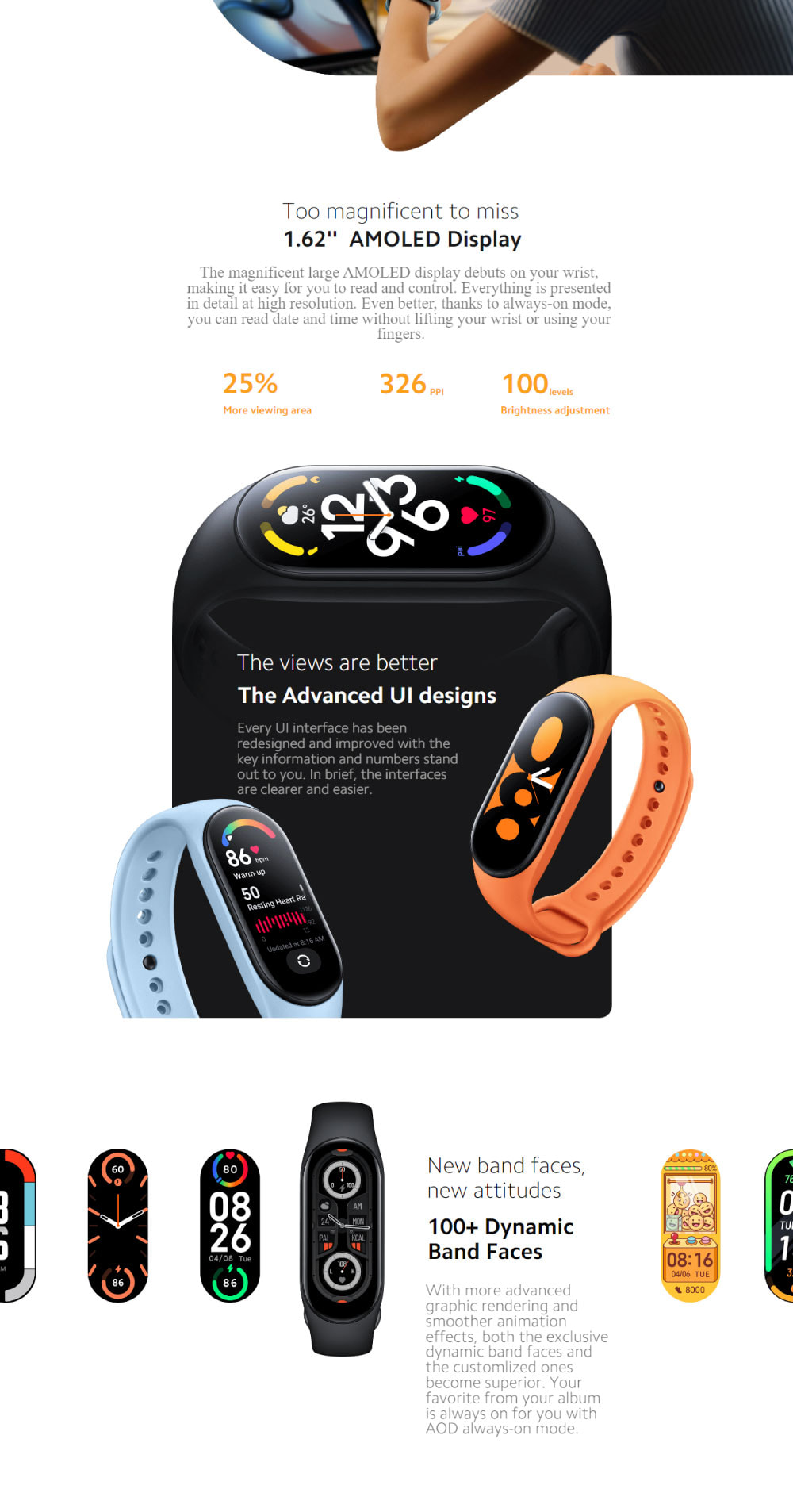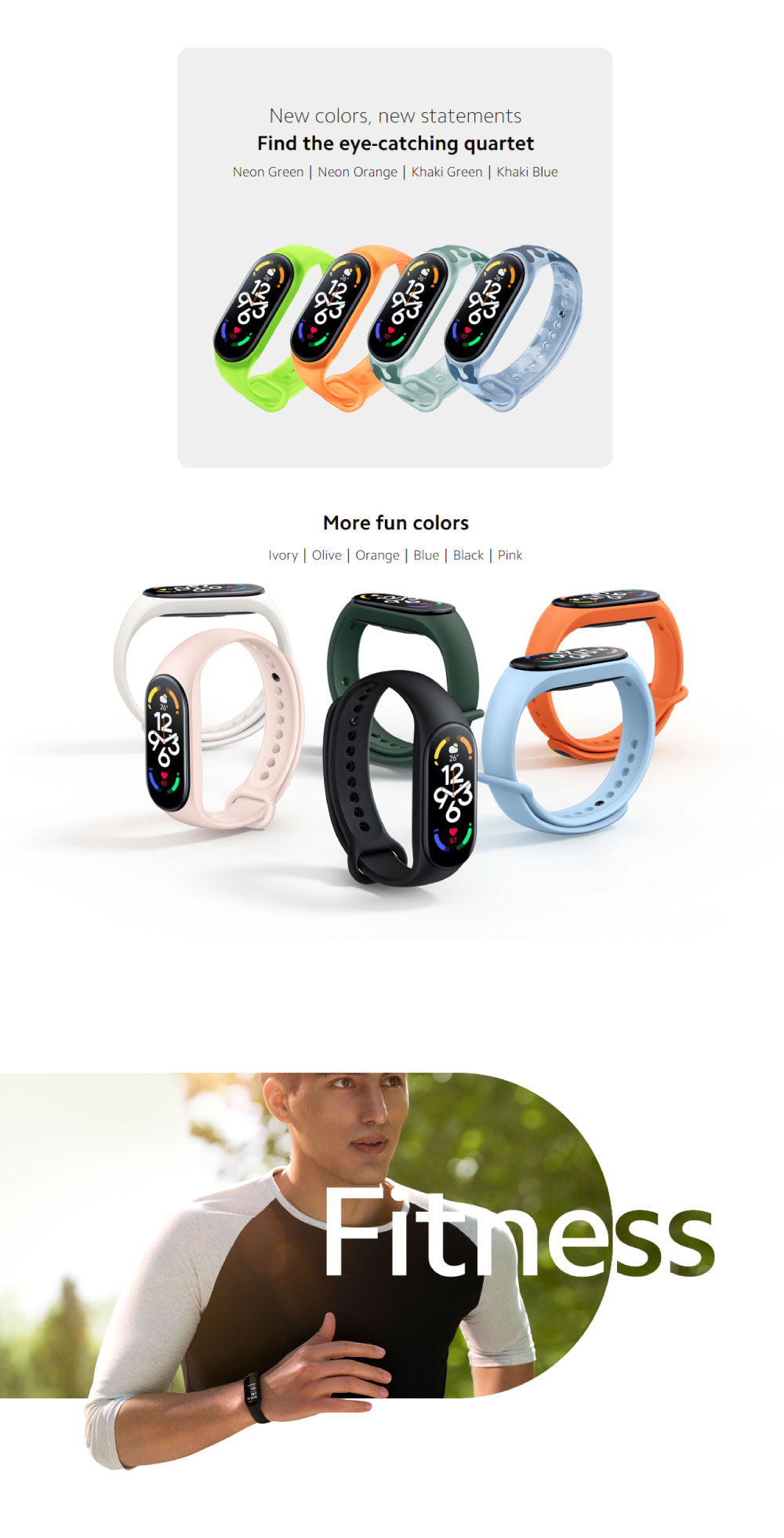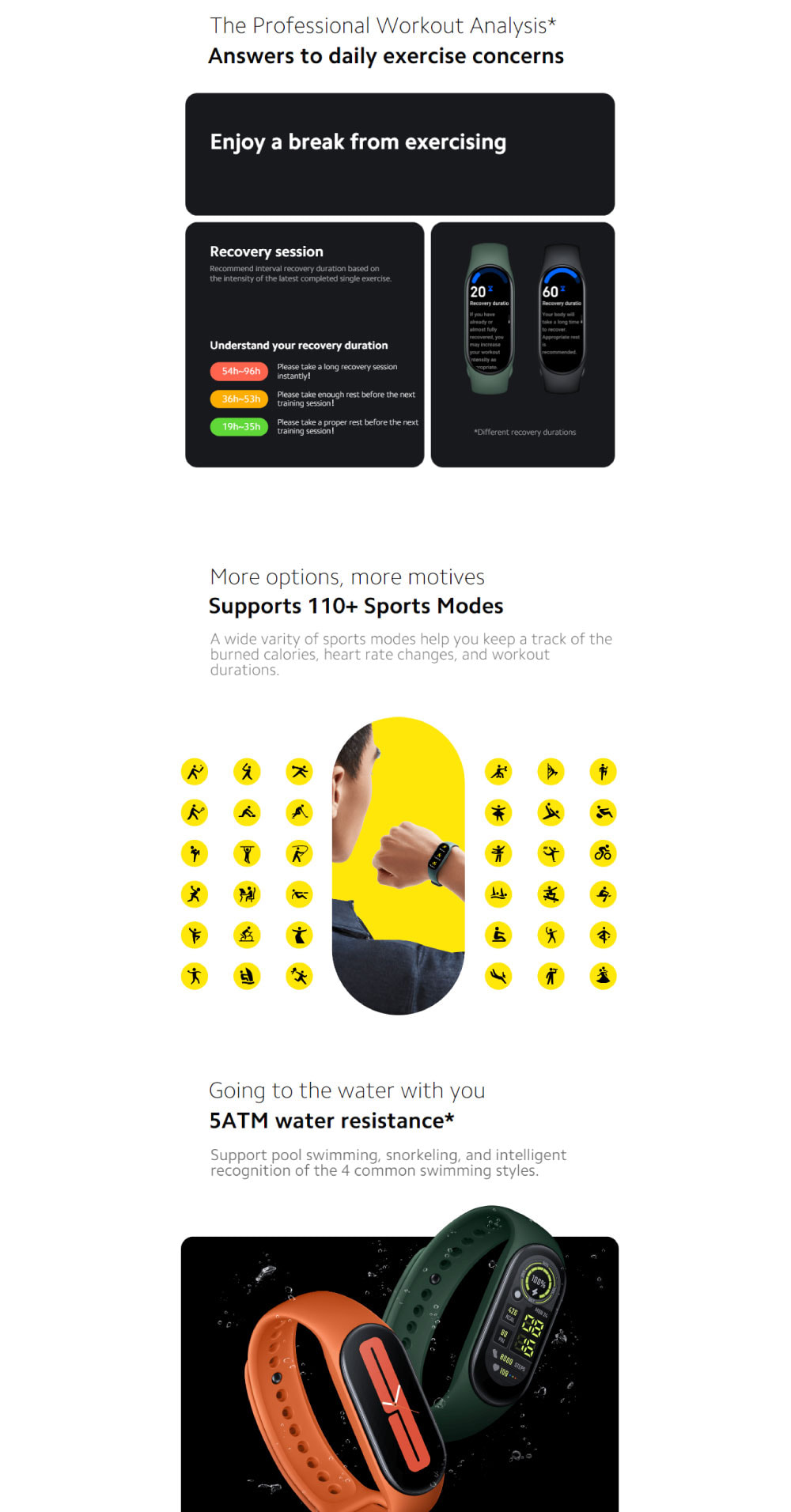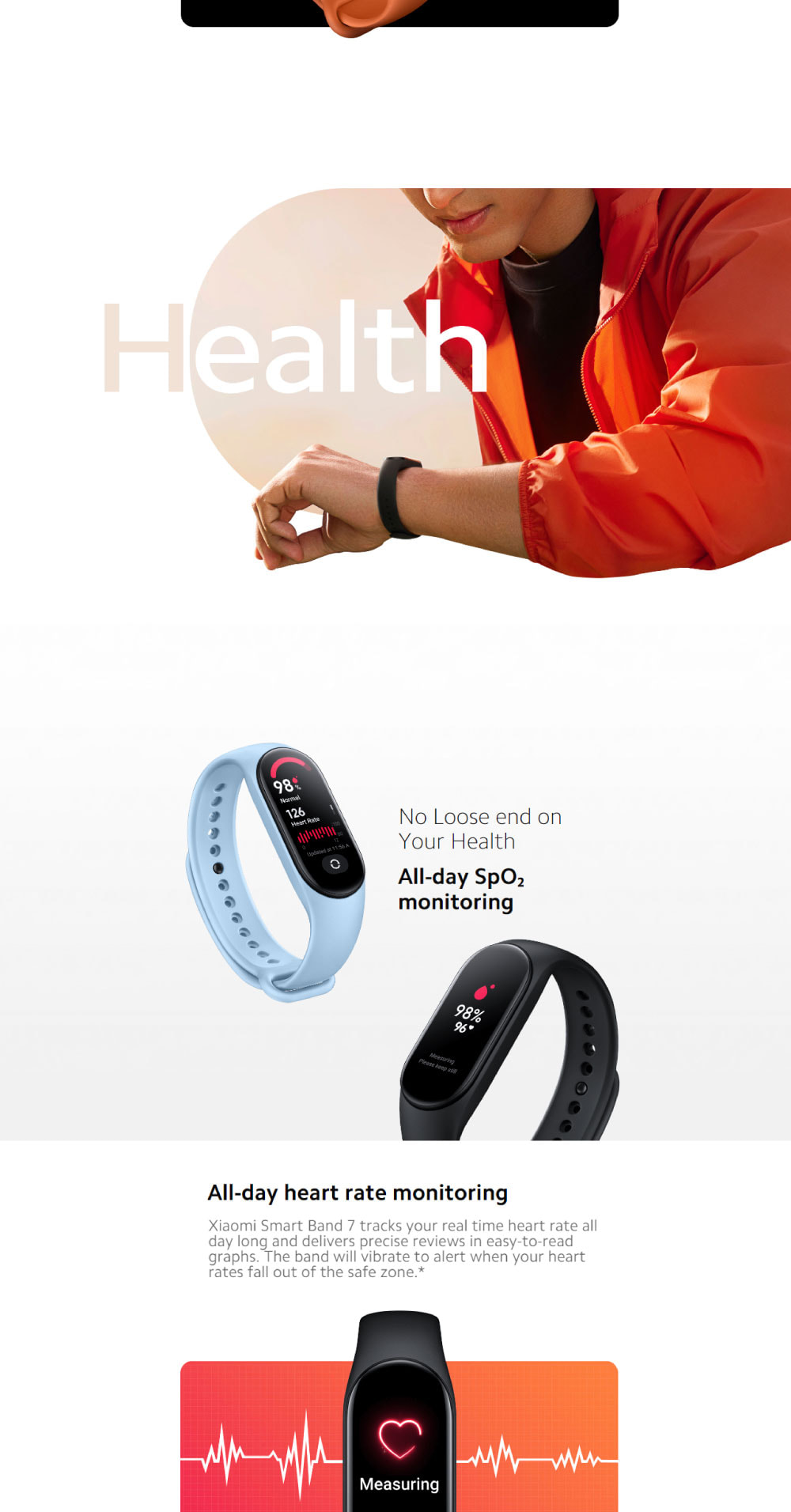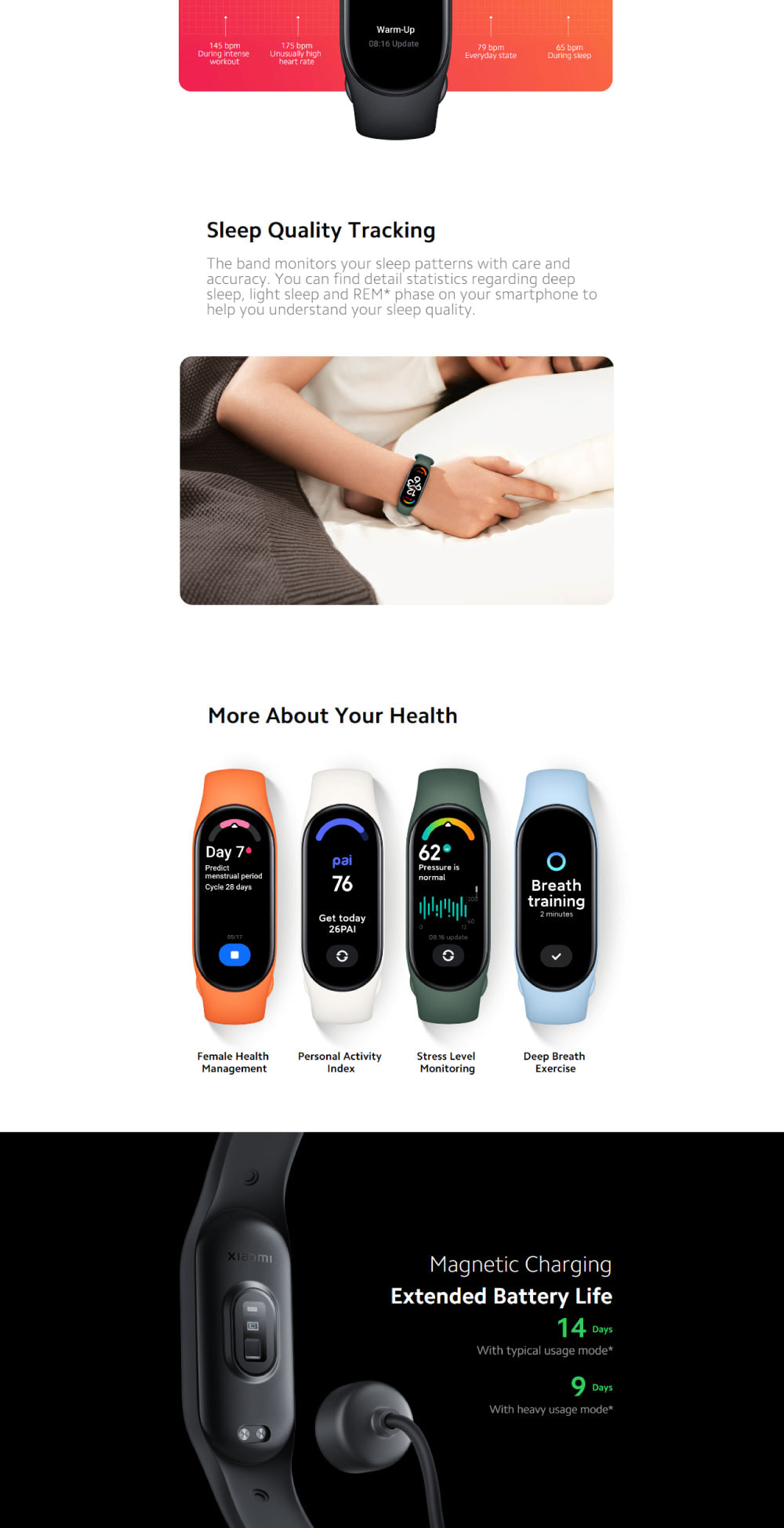 Informacion i detajuar
Display details
1.62 inch AMOLED Touch Display
Tempered glass with anti-fingerprint coating
Brightness
up to 500 nits, adjustable
Sensors
High precision 6-axis sensor and PPG heart rate sensor 6-axis sensor: Low power-consumption 3-axis accelerometer and 3-axis gyroscope PPG heart rate sensor
Fitness
110+ fitness modes
5 auto detection modes: outdoor running, walking, treadmill, rowing machine, elliptical
Other features
VO₂ max
Training effect
Training load
Recovery duration
Health
Heart rate monitoring
SpO₂ tracking
*The SpO₂ feature is not intended for diagnosis, prevention, monitoring, prediction, prognosis of any disease, investigation of physiological processes or any other medical purpose. All data and tracking should be used for well-being and personal reference only. If you feel uncomfortable, please rely on professional medical devices or consult a doctor for assistance.
Sleep tracking (deep sleep, light sleep, REM and naps)
Sleep breathing quality tracking
Female health tracking
*This feature should not be used or relied on for any medical purposes. It may not accurately predict your menstrual cycles or related information. All data and tracking should be used for personal reference only.
Stress monitoring, breathing exercises
PAI (Personal Activity Intelligence
Specifications
5ATM water resistant
App: Mi Fitness
Bluetooth 5.2 BLE
Operating system: Android 6.0 or higher, iOS 10 or higher
System language:English, German, Italian, French, Spanish, Russian, Traditional Chinese/Simple Chinese and more.
Informacione për paketimin
Dedicated charging cable × 1