Logitech K780 Wireless Keyboard
7,490 L
Tastierë wireless nga Logitech. Mund të lidhet me Bluetooth. Tastierë e plotë duke përfshirë edhe numrat. Jetëgjatësi baterie deri në 24 muaj. Lidhet me shumë lloje pajisjesh dhe mund të ndërrohen vetëm me anë të një çelësi. E përshtatshme për telefona dhe tablet me trashësi 11.3 mm.
Përshkrim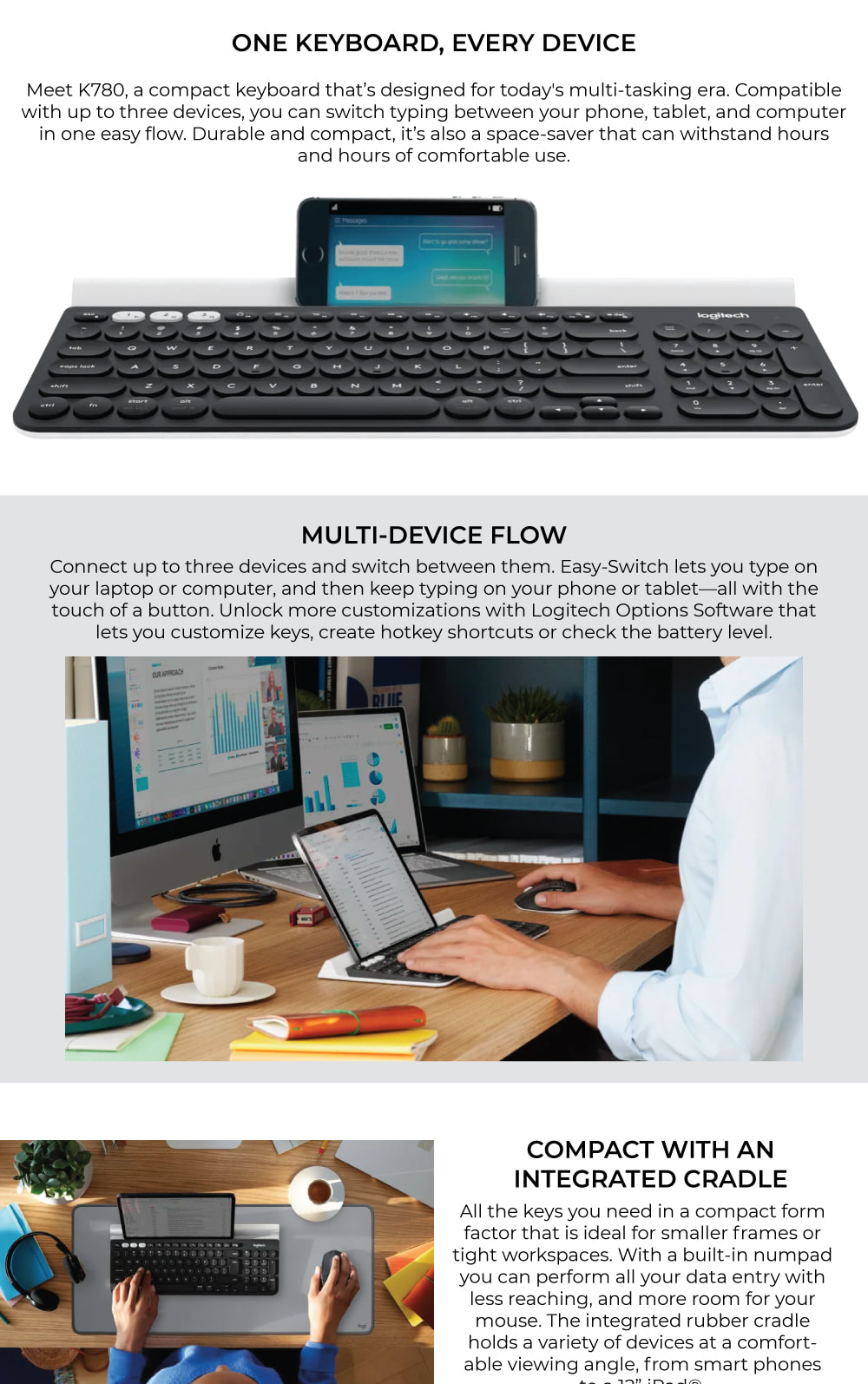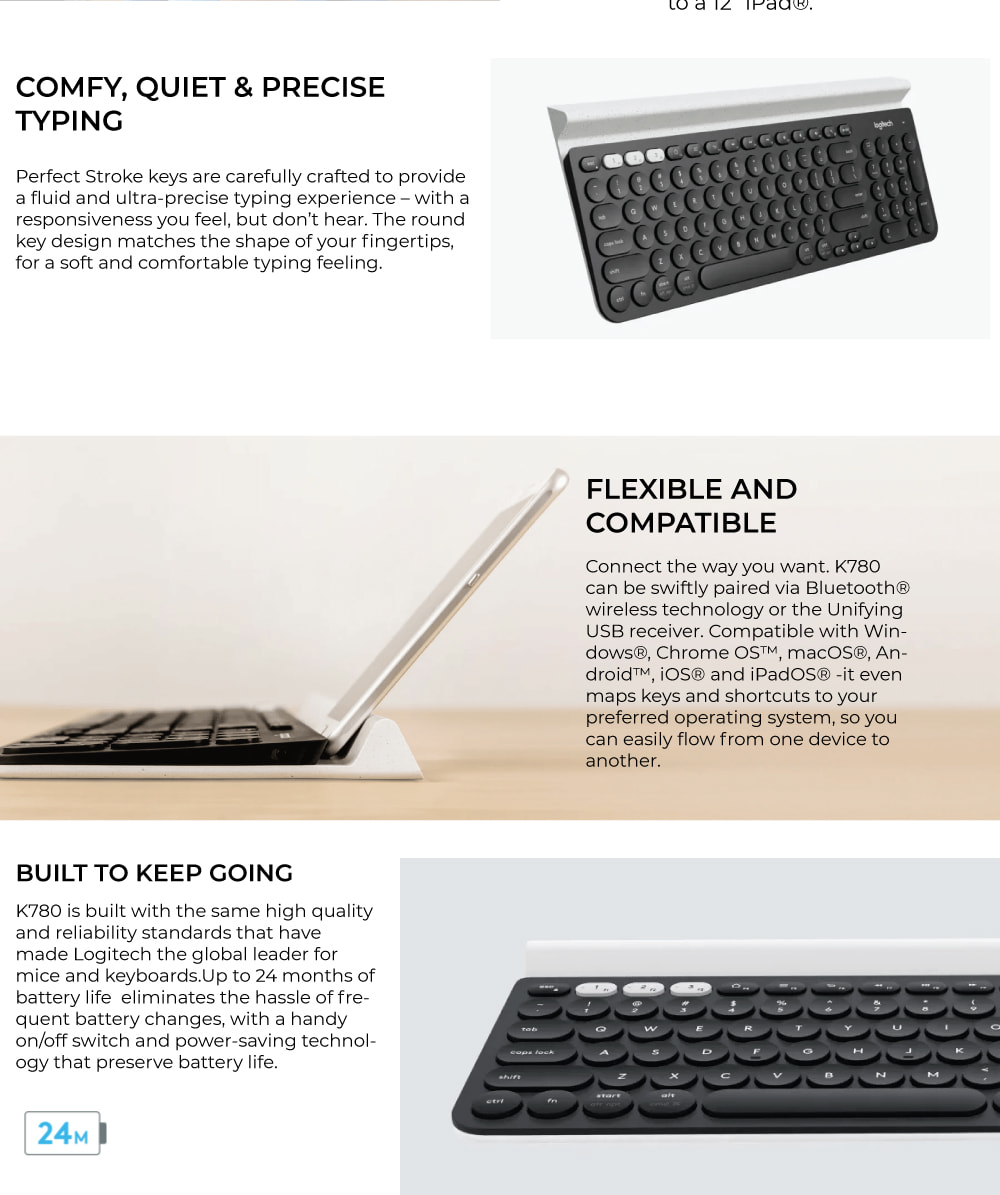 Informacion i detajuar
Connection Type
Logitech Unifying protocol (2.4 GHz)
Bluetooth Smart technology
Optional software
Logitech Options for Mac: OS 10.14 or later
Logitech Options for Windows: 10 or later
Logitech Flow™
Indicator Lights (LED)
3 Bluetooth channel LEDs
Battery indicator light
Key Life
Up to 10 million keystrokes
Tablet Cover and Stand
Supports most smartphones and tablets with thickness up to 11.3mm (0.4 inch), in portrait or landscape mode. iPad Pro® (12.9") in landscape mode only.
Requirements
Computers, phones, and tablets that support external keyboards
Logitech Unifying receiver
Required
Available USB Port
Windows 10,11 or later
macOS 10.14 or later
Chrome OS
Bluetooth REQUIREMENTS
Bluetooth Smart ready device with keyboard support required (HID profile).
Windows 10,11 or later
macOS 10.15 or later
Chrome OS
iOS 11 or later
iPadOS 13.4 or later
Android 7 or later
Informacione për paketimin
Keyboard
2 AAA batteries (pre-installed)
Logitech Unifying receiver
User documentation