Amazfit Zenbuds
14,990 L
Amazfit Zenbuds janë të njohur për cilësinë dhe dizajnin e tyre të shkëlqyer. Këto janë kufjet më të mira wireless për të fjetur. Ato janë të rehatshëm, luajnë audio për deri në 12 orë dhe madje ofrojnë një pasqyrë të cilësisë së gjumit tuaj. Thuaji lamtumirë pagjumsisë me Zenbuds!
Përshkrim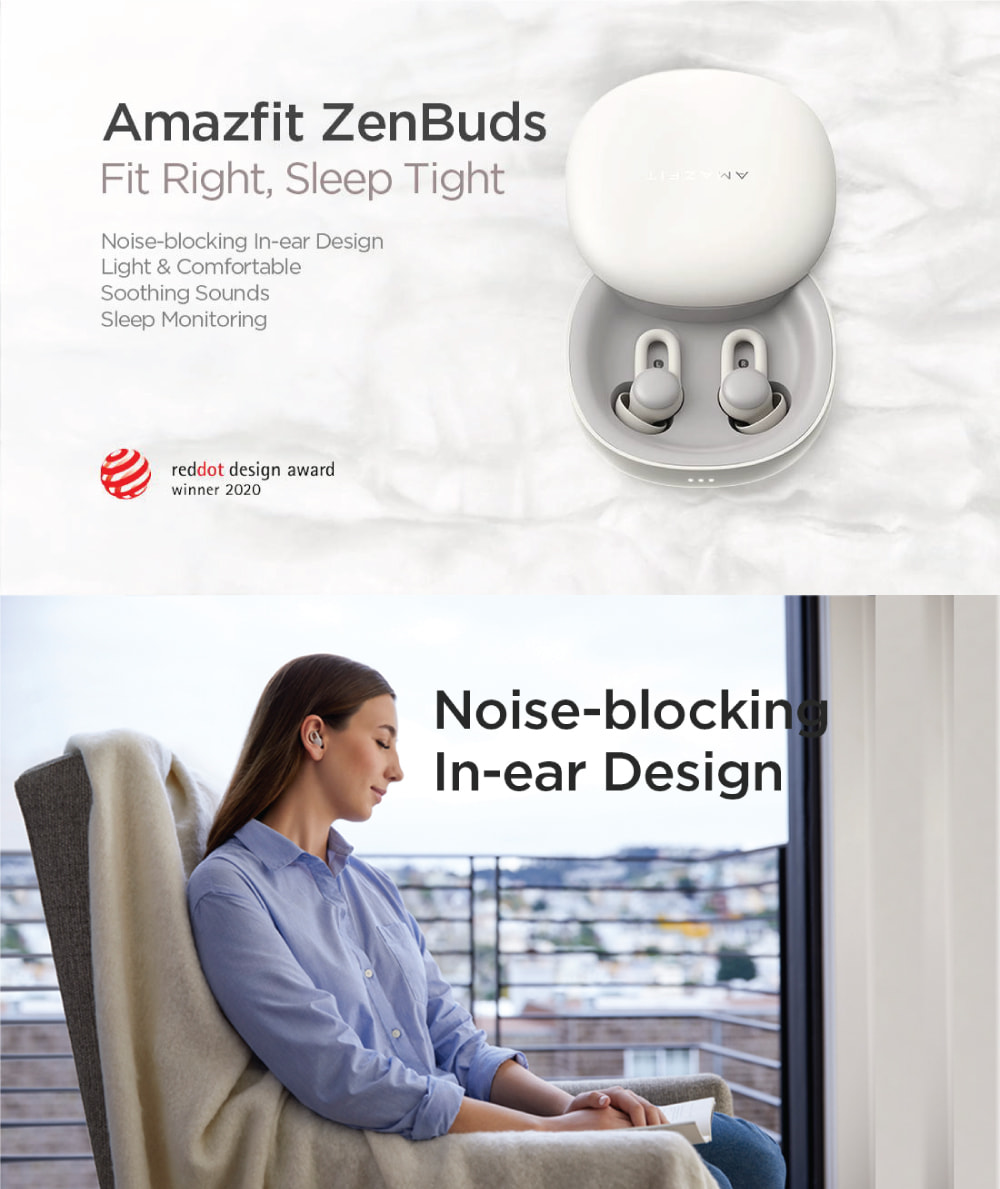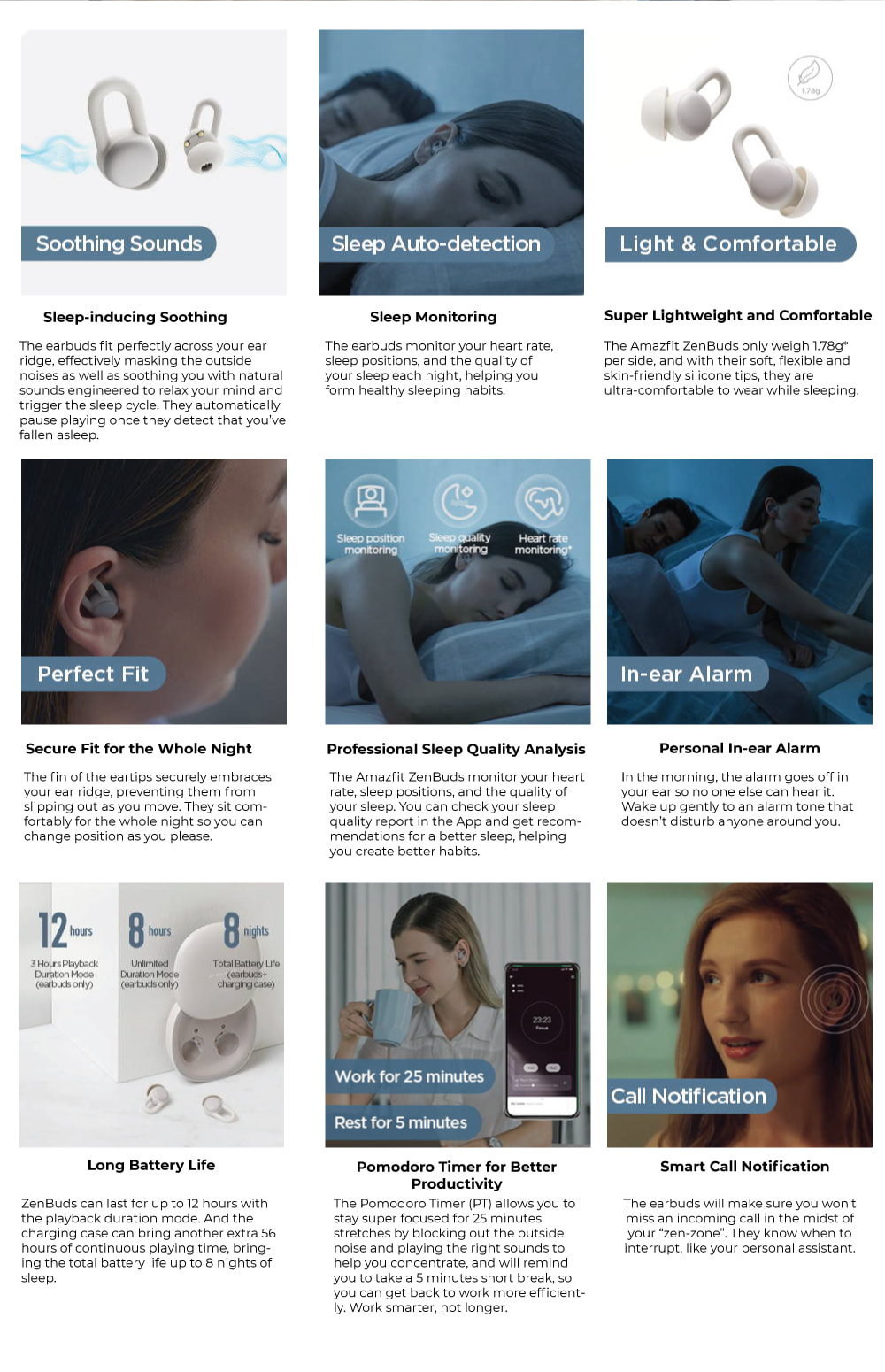 Informacion i detajuar
Product
TWS (True Wireless) Headphones
System requirements
Android 5.0 or higher, iOS 10 or higher
Autonomy
Up to 12 hours (a single charge of the headphones)
Up to 8 nights (with all case charges)
Running times depend on the conditions of use, such as volume level, file type, etc.
Features
Sleep-Inducing Soothing Sounds
Auto-Stop Upon Sleep Detection
Professional Sleep Quality Analysis
Personal In-Ear Alarm
Pomodoro Timer for Better Productivity
Informacione për paketimin
1 x Amazfit ZenBuds
1 x Charging case
1 x Charging cable type C
1 x User manual