Multifunctional Extendable Selfie Stand Phone Holder
3,990 L
Mbajtese per telefon e pajisur me dy llampa LED per kende dhe ndricim te ndryshem sipas nevojes dhe kushteve ne te cilat ndodhet ambjenti. Perdoret kryesisht ne ambjente te brendshme per te xhiruar video me telefon, video blog, livestream etj. Kur mblidhet behet e vogel dhe shume kompakte, ndersa kur hapet plotesishtshkon deri ne 126cm gjatesi .
Përshkrim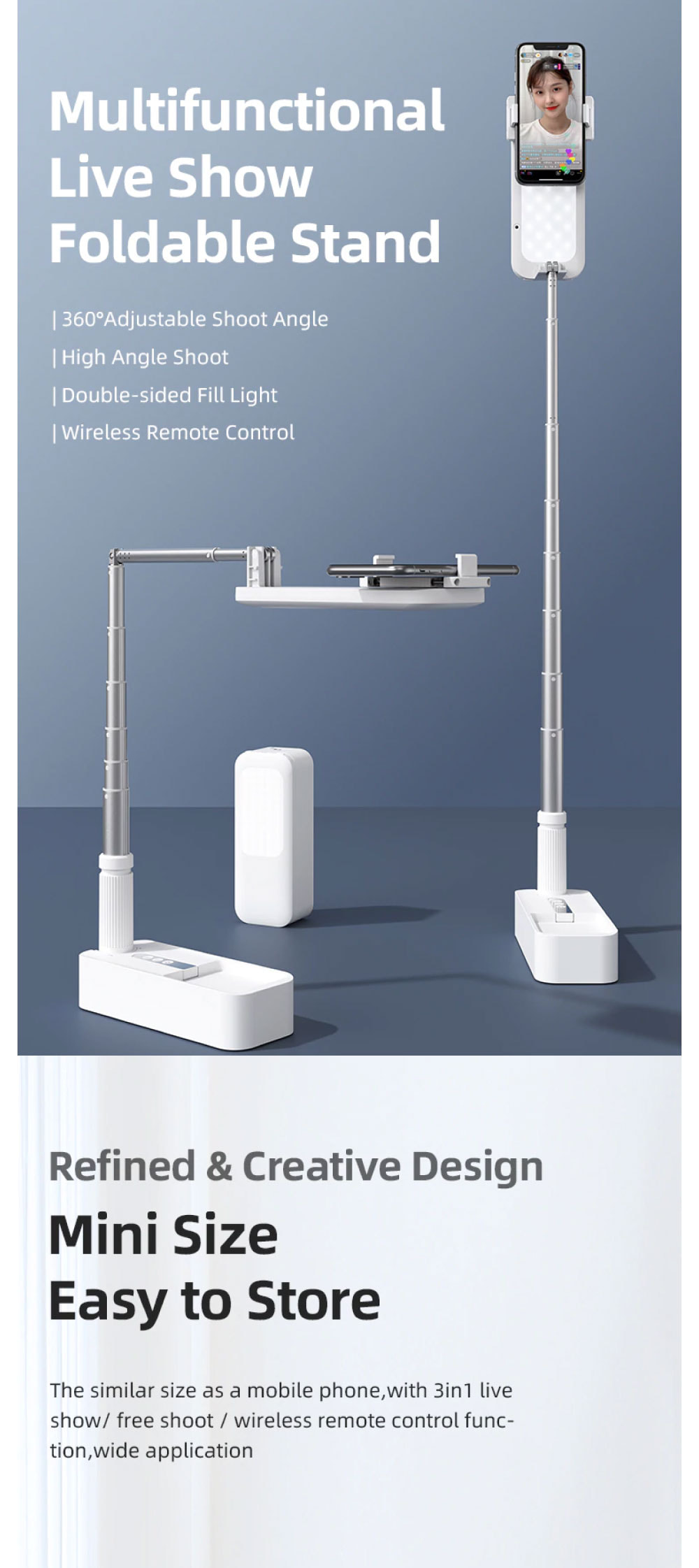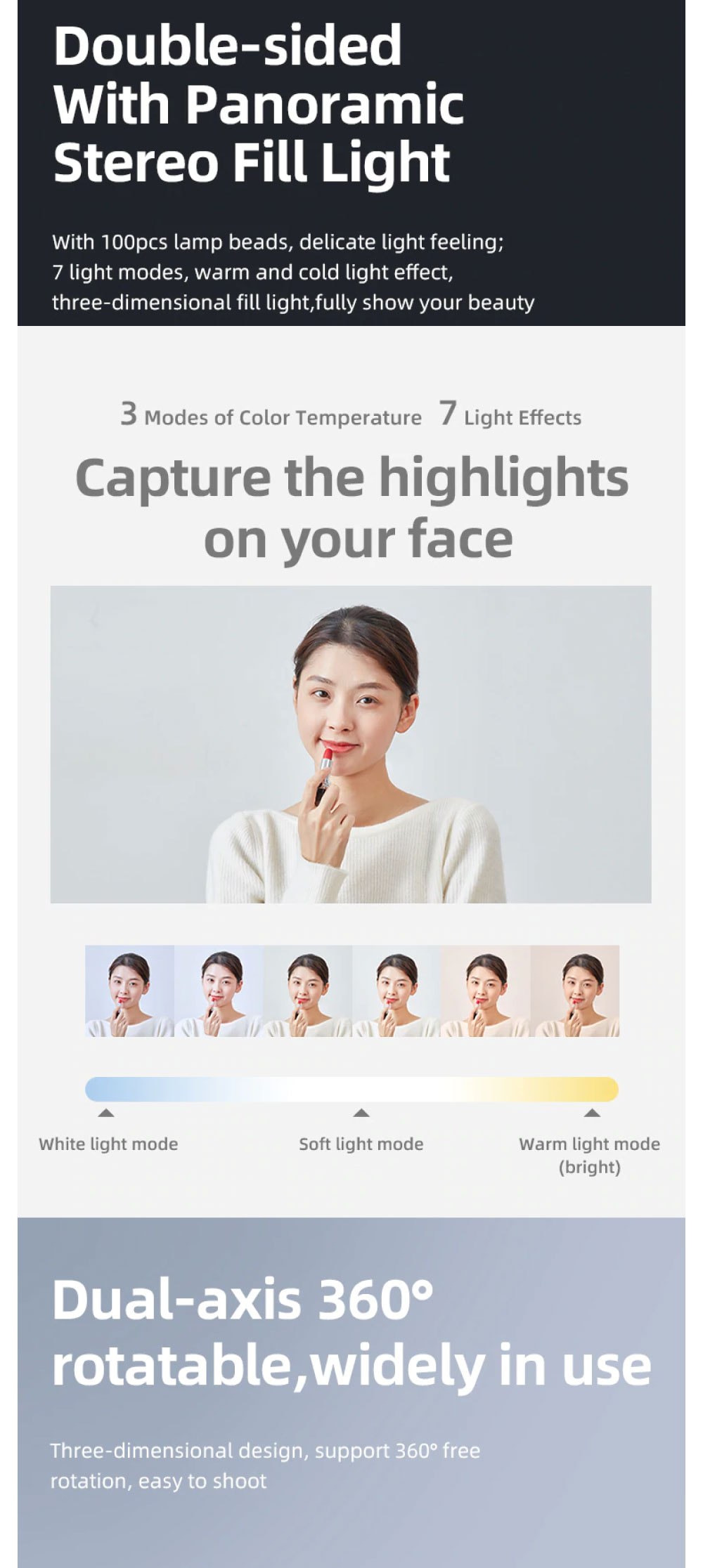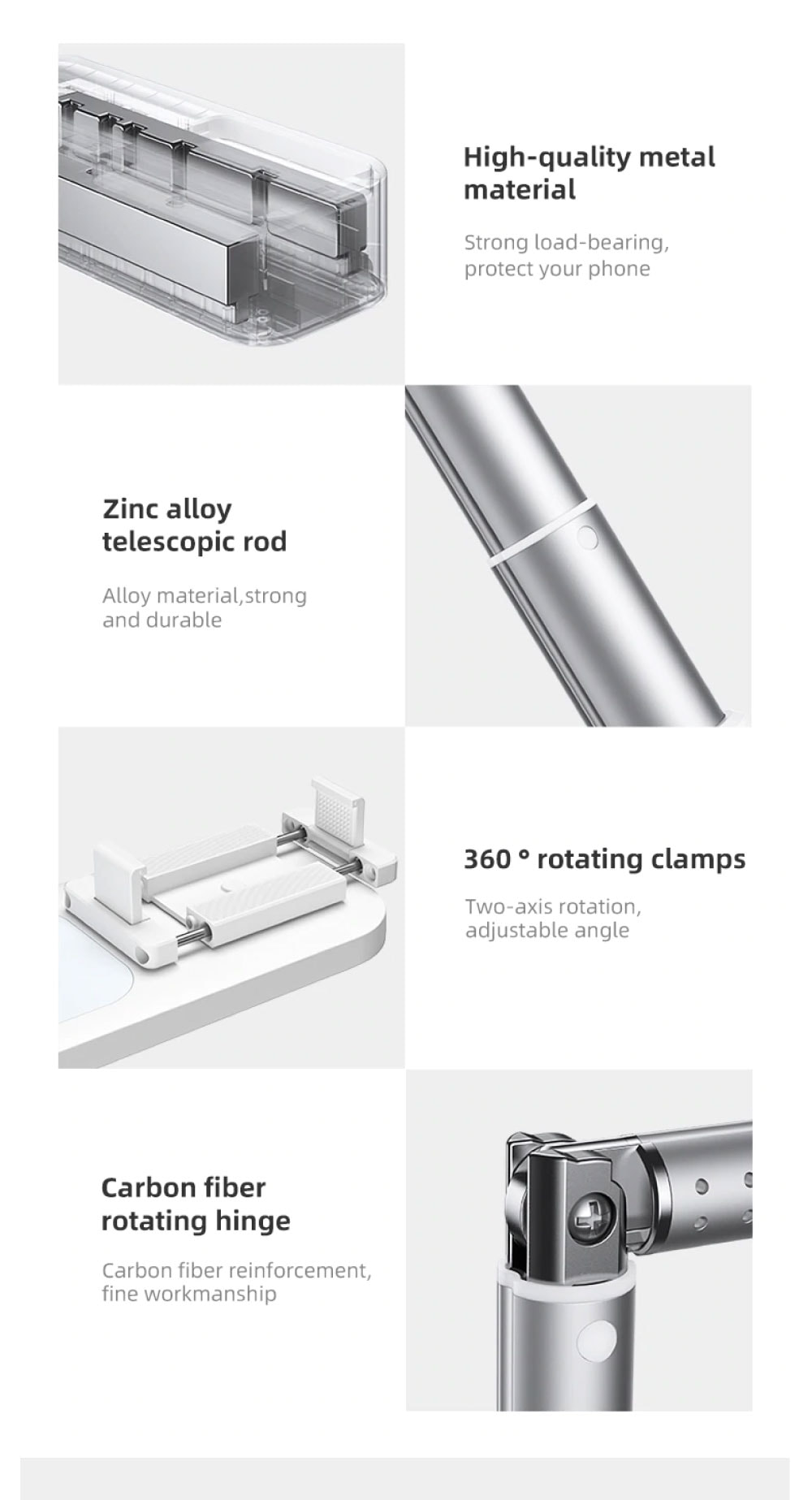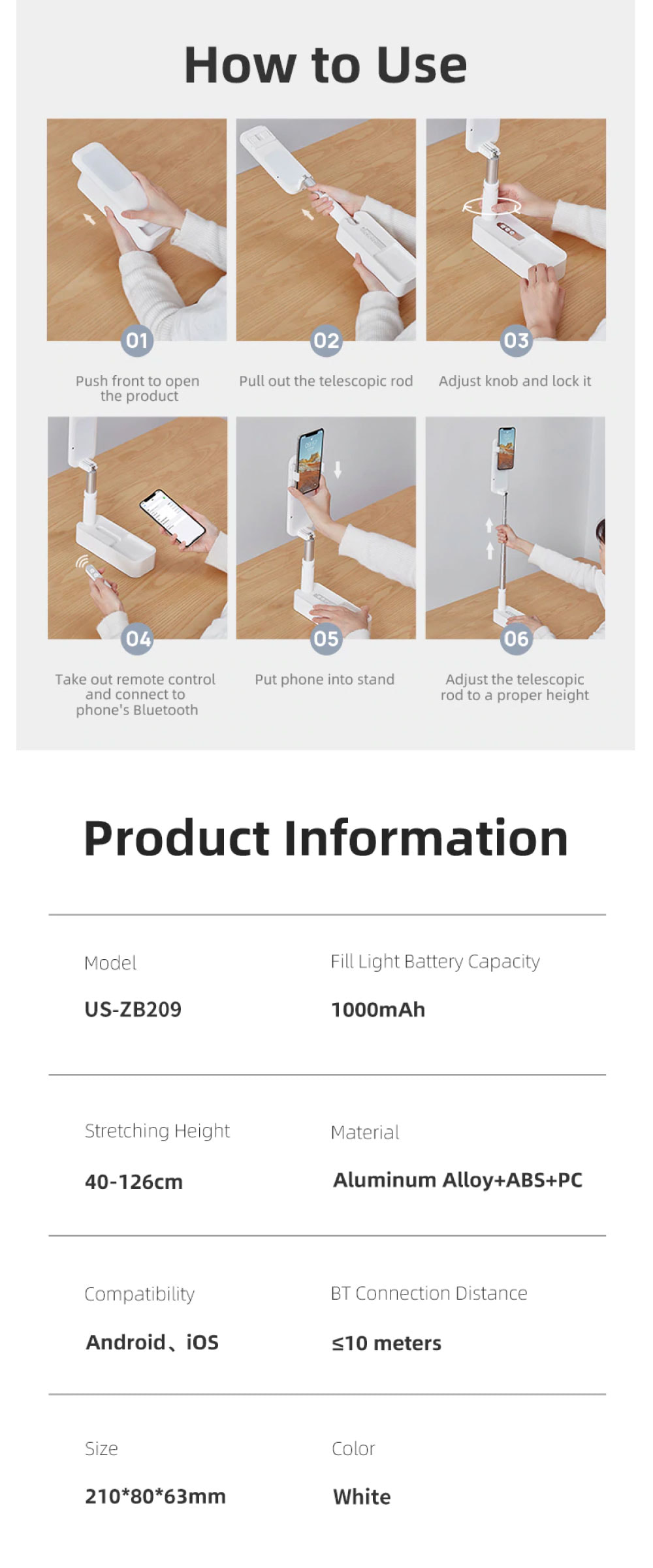 Informacion i detajuar
Suitable for
Indoor Video Film Shooting
Remote Control Battery Capacity
Applicable Width of Phone
Features
1. 3in1 Live show/ free shoot / wireless remote control.
2. Double-sided fill light, adjustable color temperature/brightness.
3. 40-126cm 8 grades stretching heights, 360° free angle rotation.
4. 1000mAh battery capacity, long time use.
5. Portable and convenient, wide application.