Përshkrim
Move in Freedom and Style
The Trust Primo Touch Wireless Earphones offer freedom of movement with an extra-long wireless range and on-the-go charge capabilities. And thanks to their design, you won't just move in freedom, but in style as well.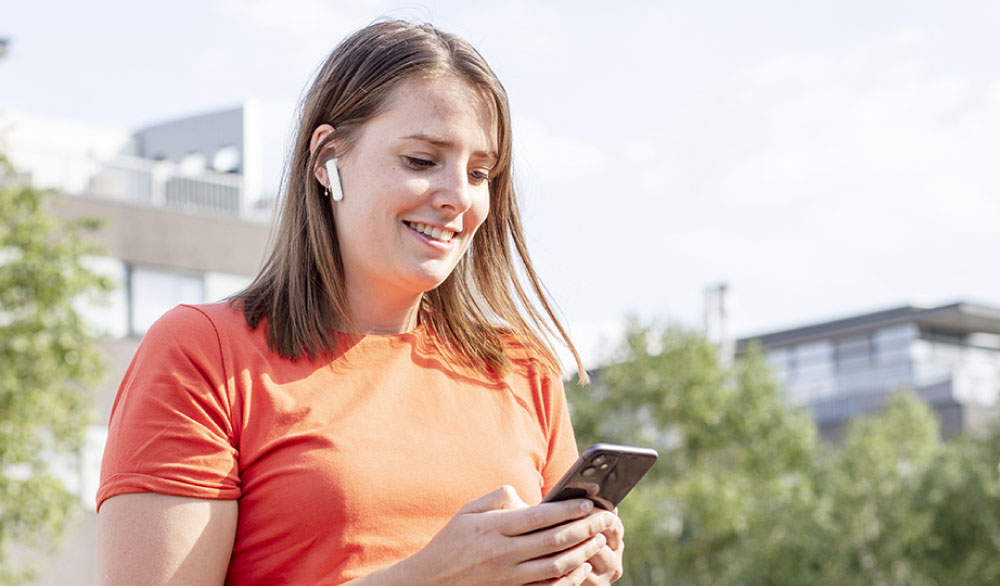 Power of Wireless
With a wireless range of 10 meters, the earphones offer support even when you're away from your device. Feel free to move around the room while your phone is charging without having to pause your music.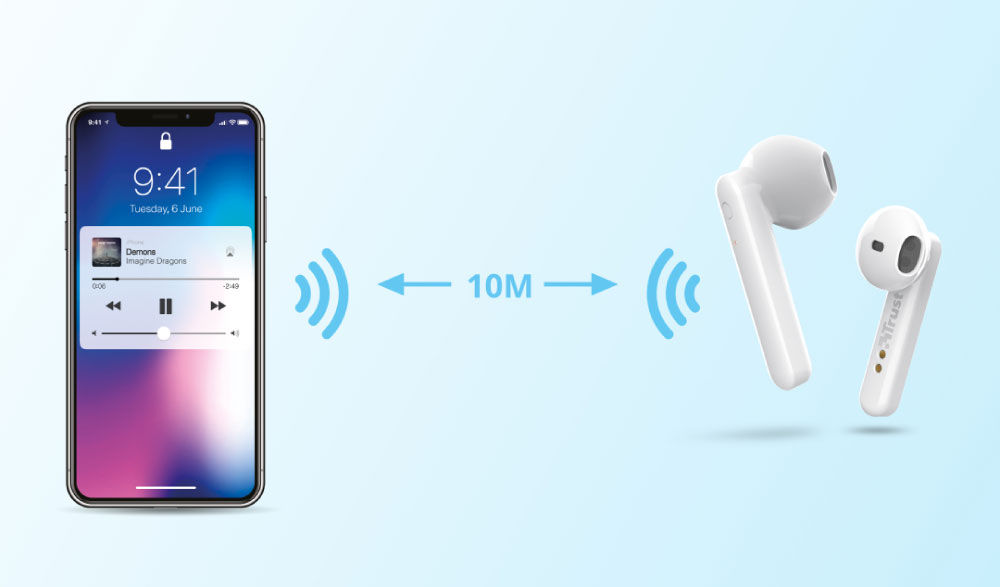 Charge as you Go
The Primo earphones have a playtime of up to 4 hours on a single charge, but the music doesn't stop there. The included case isn't just for carrying the earphones around; it also serves as a charger on the go. Simply place the earphones inside, and they will start charging, resulting in a total playtime of up to 10 hours.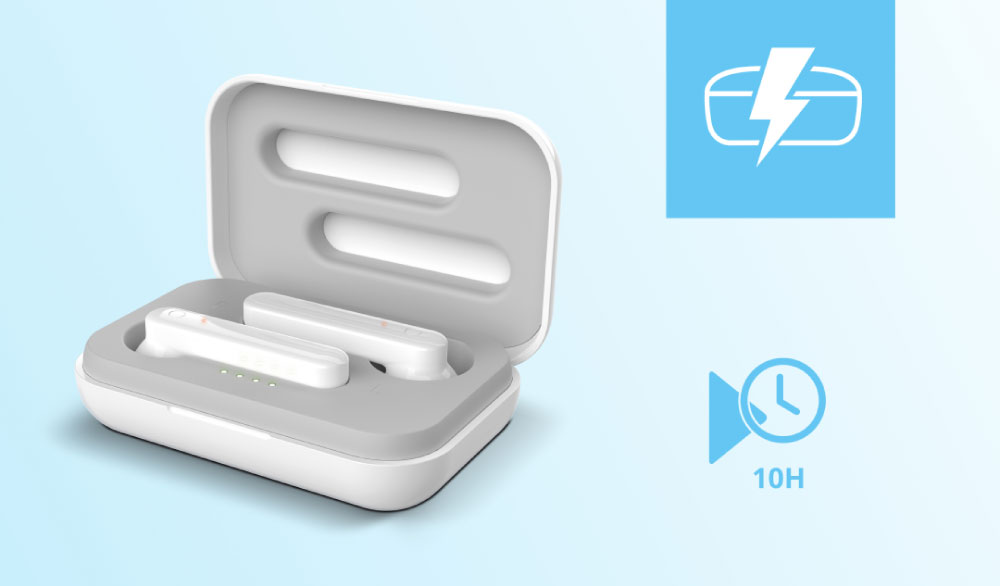 On-Trend Design
With their trendy minimalist design, the earphones combine great sound with great looks. Thanks to their comfort fit ear shell pods, you'll enjoy earphones that stay in place and comfortable all day long, whilst keeping you alert for nearby sounds.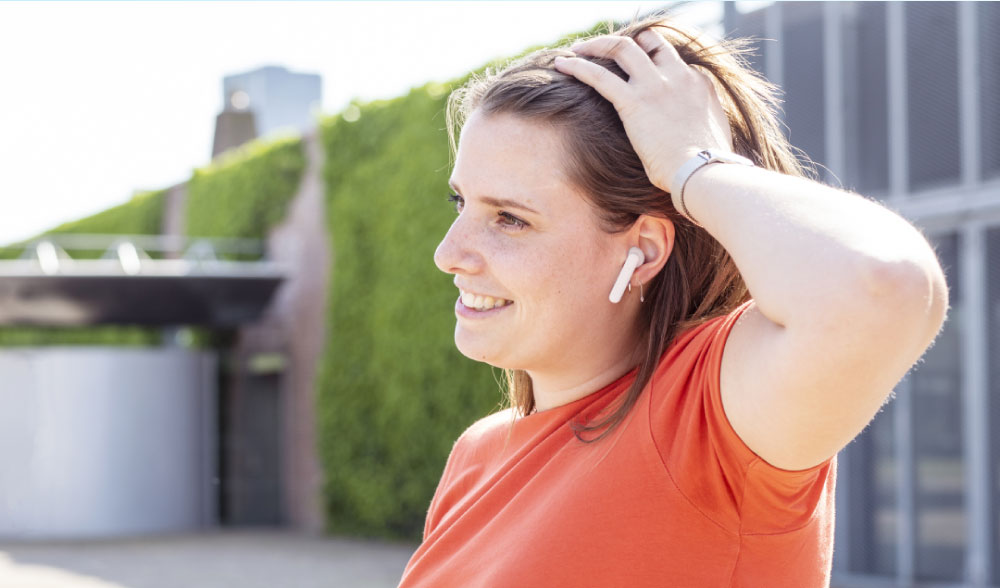 The Magic Touch
With on-ear touch controls, you can access the most important functions, such as playing, pausing and skipping songs, without having to reach for your device. The built-in microphone also allows quick access to your smartphone's voice assistant to make handsfree calls.